Beauty Angels Academy International
Welcome to Beauty Angels Academy International! We offer world class microblading and PMU products and education, as well as career building programs to support our students.
Our team of trainers are some of the best artists in the industry, have trained over 9,000 students and have dozens of artists earning in excess of $100,000 per year [see #6DigitClub below].
Live Beauty Angels Academy Certification Courses Worldwide
Click any of the flyers below for more details. They include basic and advanced courses:
Our Founder Kler Rosenberg was Awarded

Almost 1000+ Five Star Reviews Can't Be Wrong…
We invite you to read the hundreds of 5 star reviews on our Facebook and Google page and see what our students say about their experience with us...
Our Microblading Artists Earning Above 6 Figures
We have many students who have gone on to build incomes above $100,000 from microblading. Here are just a few:
When I started my microblading career, I never thought it will get me to the 6 digit club in just 1 year . It's a blessing doing what you love , carrying your profession with passion and being financially free and independent. Hard work definitely pays of and i'm grateful to be a part of this amazing community of Angels and make the world more beautiful 1 eyebrow at a time!
Before started with Microblading, I was an esthetician and nail tech for 10 years. After having baby, I could not work as much as I did before so my income totally went down and the schedule was hard. I found and started Microblading more than a year ago and never imagine I would make 6 digits in less than 6 months. I love the flexibility of my own schedule and be my own boss which I never imagine I can do without PMU. The journey is not easy but if you want it bad enough and with hard work, you can do like I do.
My story is a little different. I came across Microblading by accident! I've been in the beauty industry for over 20yrs as a State board licensed electrologists, State board licensed esthetician and a certified permanent makeup artist.
In 2008 I recieved an email from a previous academy about a Microblading course. At that time it was called feather strokes. I'm always eager to learn, so I signed up for the course. I became ceritifed but didn't feel comfortable for a while because the education back then was easy, very minimal and not as informative as now.
It wasn't up until 2012/2013 I started to feel a little more comfortable in Microblading, started posting my work on Social Media and I blew up. Now I'm booked 2 years out. I was fortunate enough to have met Kler Rosenberg and Beauty Angels Academy to give me the opportunity to now teach the art of Microblading.
Microblading has completely changed my life, I want it to have the same impact on you! I have built a huge business and an empire and want to share the secret to success with you. If I can do it so can you!
In life I knew I was destined to achieve great things but I would have never thought Microblading would have changed my life the way it has. I put myself through College and worked for prominent company's but my drive and determination didn't stop there. The goal was to earn enough money to be financially independent and through Beauty Angels Academy I was able to build much success.
Thank you Kler for taking me under your wings and supporting me every step of the way. I'm beyond happy to be apart of the #6DigitClub!
Making 6 figures is awesome, but what I love most is that I'm making a mark & crafting confidence one face at a time!
"Make your life a Masterpiece, imagine no limitations on what you can be, have, or do."
As an immigrant coming to the US 5 years ago! I started microblading with no experience in the beauty industry. With hard work and dedication to be better artist everyday, I keep practicing and be inspired from other amazing artists! Today, being part of 6-digit club and BAA is a dream come true! Thank you BAA family!
MARIA SANTANA Only two yeas ago, I was a housewife, with no job and no experience in the field of work. I started Microblading with the objective to turn it into a small, part time hobby. Little did I know that this was going to change my life forever! Since I became a Microblading Artist two years ago, I have found ways to perfect and advance my technique and work ethic, performing many procedures and putting in an immense amount of practice and dedication. All of this, soon brought me the opportunity to become a Master Trainer for Beauty Angels Academy, USA ! From being a housewife, with no work experience, to a 6-figure Microblading Artist and Trainer was absolutely beyond my wildest dreams, and I am so thankful to Beauty Angels Academy for helping me make it into a reality. I knew that if I wanted to be successful, I had to put myself out in the open and take risks. During this trajectory, I have learned that success doesn't just find you. You have to go out and get it!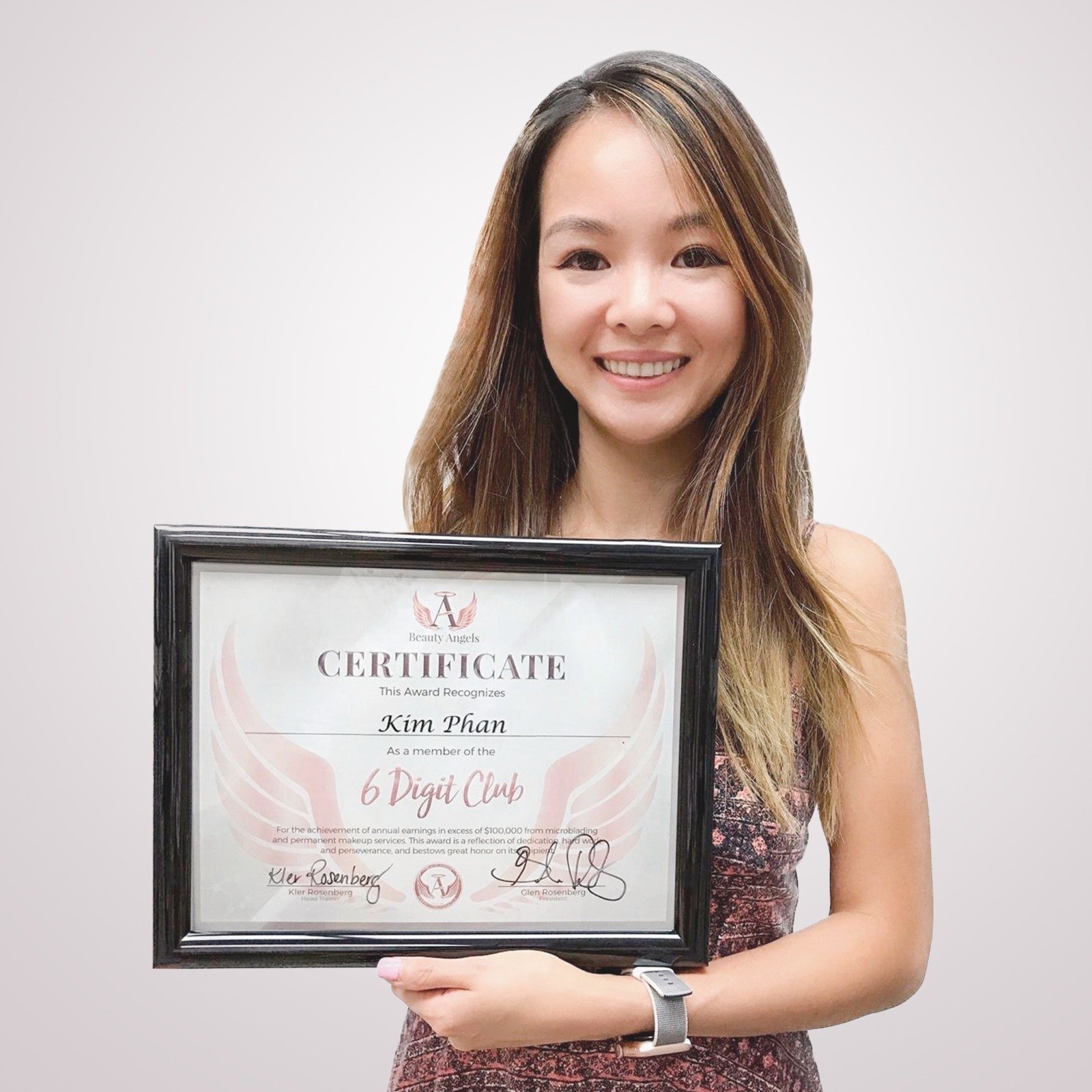 I was a nail technician just a few years ago. I was working 60-70 hours a week and not making much money. I didn't have time for myself and it was always hard to take a vacation.
I knew doing nails was not the right job for me and I wanted to do something different that made more money with less hours. I decided to take a microblading class. My life has changed so much since then. I quit doing nails and focused on Microblading and Permanent makeup. Now I make a lot more money and I don't work as much as before. Being my own boss in a little studio, I have my own schedule, set my own time and am able to travel more than before. Microblading has truly changed my life.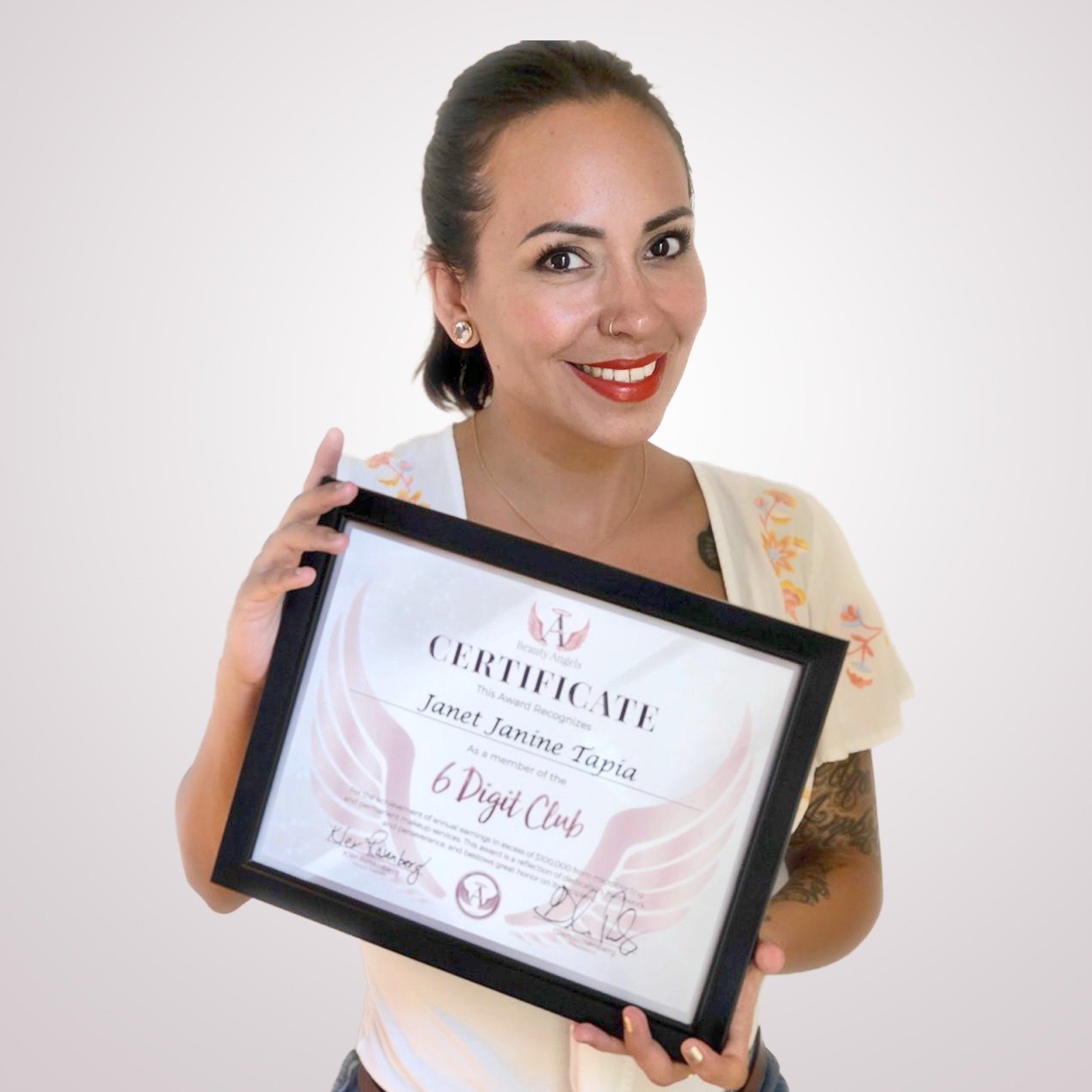 I've been a makeup artist for more than 20 years. I was doing ok, but working long hours. I had to be far from home all month, I couldn't be with my son. Then, I decided I wanted to be with him and be a mom again and have a second baby. I didn't want to be away from my children, so I chose not to work anymore, but then my husband lost his work, that's when I realized I had to start working again. I was so afraid to be away from my kids. But then, I found out about microblading I took a horrible course to find out I had to take a good class, so I did. I decided I wanted to become the best artist I could be, by learning from an international academy. I improved my technique by taking different courses and by seeing lots of clients. Six months later I was making from $9,000 to $12,000 dollars working just 6-8 days per month.
Microblading has changed my life!!! I feel like like I won the lottery lol ? prior to this opportunity I was a nail tech working 60+ hours a week 6 days a week making ok money and have no life. Since taking the microblading course I was able to quit my job that I wasn't passionate about, own my own business, pay off all my bebt, and have more time with my family and travel more. I can't believe this but I make the same amount of doing eyebrows for a day than doing nails for a week and I work way less hours!! Seriously...the freedom I've gotten from my career as a microblader has been the BESt thing ever. I work when I want and I am making more than what I did working a full time 9-5 job!!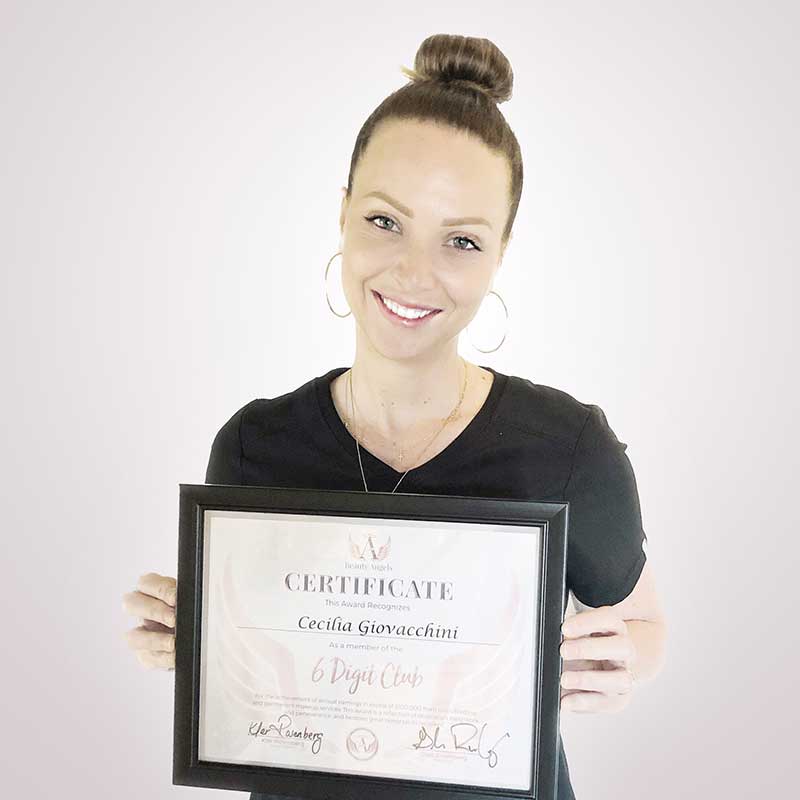 The beauty of this business is to be able to work on your craft and love every minute of it. You can choose your own hours and be your own boss. This business has doubled my income, working half the amount of time while doing what I love!
My life has changed beyond what I imagined possible.
I went from slaving behind a bar and never really feeling like I knew my purpose, to starting my own business and finally having the impact and income I'd always dreamt of.
Master Kler Rosenberg is hands down the best in the business.
She is dedicated, passionate, and cares about each of her students as if they were her children.
This entire experience has been surreal and it is an honor to be inducted into the 6-digit club so early in my career. It was one of the first things that inspired to do this work.
With dedication and the right training, there is room for everyone to thrive in this industry.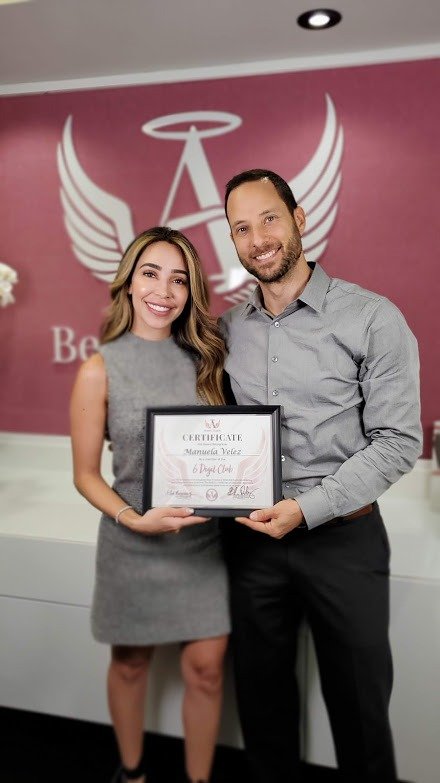 I've always appreciated the beauty industry but to be able to turn my passion into something bigger and to help my clients feel their very best is beyond rewarding. None of this was possible without my amazing clients trusting me, so a big thank you to every single one of you. Accomplishing this all within a year and a half is so surreal, special thanks to @masterklerrosenberg for helping me perfect my craft. I also want to thank Beauty Angel's Academy for making me part of your 6 figure club. If I could do it, anyone could do it!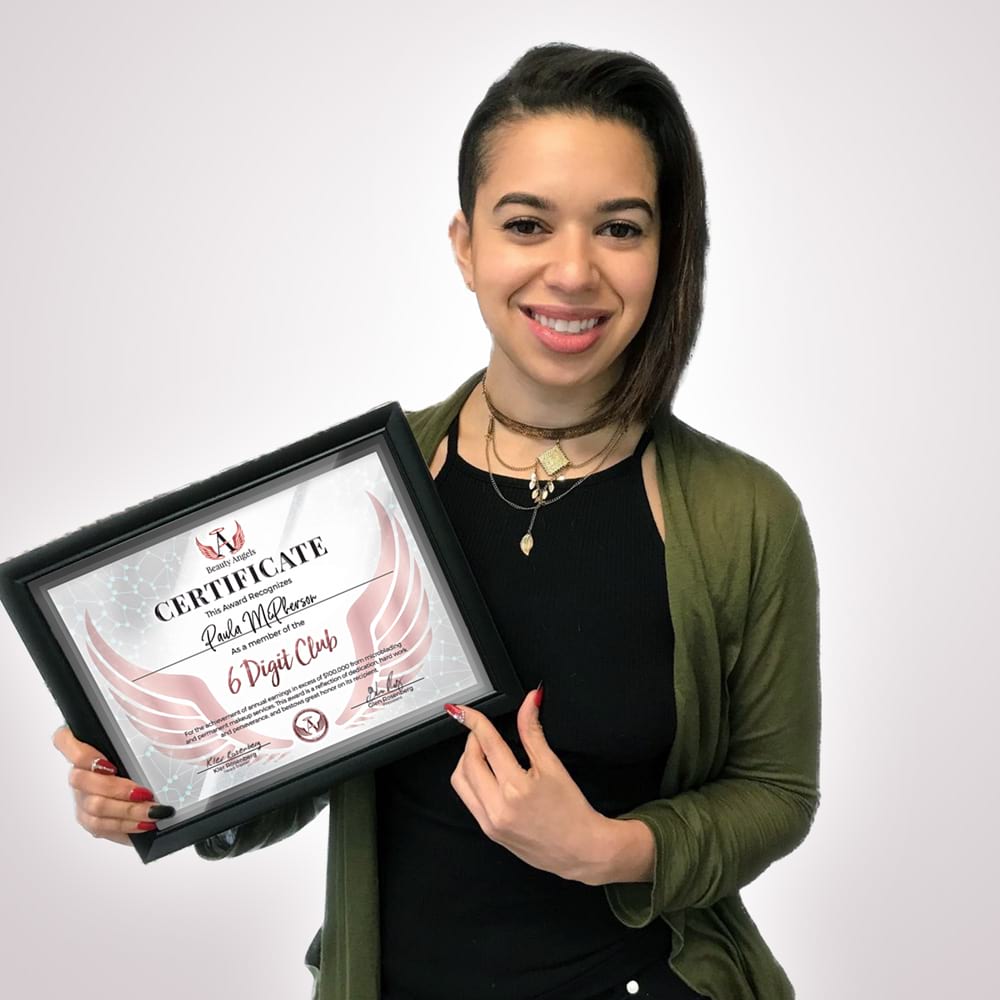 From STRESSED to BLESSED! Microblading completely changed my life! In 2016 I had been a (vastly underpaid) Chemist for 2 years and was just not happy with the work I did. I DREADED going to work. Living from paycheck to paycheck, I decided to take a Microblading course after seeing a picture of Microblading one night. My goal was to do one or two people a month on the side, just enough so money wasn't tight. Within 8 months, demand was so high I quit my job and moved into a studio to pursue Microblading full time. I am now make a living off of doing something that I absolutely LOVE. Being financially stable is great, but enjoying what you do everyday is priceless!
Nothing like this just falls in your lap, but with a little hard work and a lot of dedication and passion, it is possible for anyone!
"Wow! This feels so surreal. Making 6 figures was a career goal I've always had and I never would've guessed it'd be achieved with Microblading. Thank you Microblading Academy USA, Glen and my Master Kler Rosenberg for helping me make this dream a reality!
I'm so excited to be a part of the 6 digit club and although the success is great, the most rewarding part of this journey is the ability to make clients feel confident and beautiful.
When passion meets purpose, anything is possible."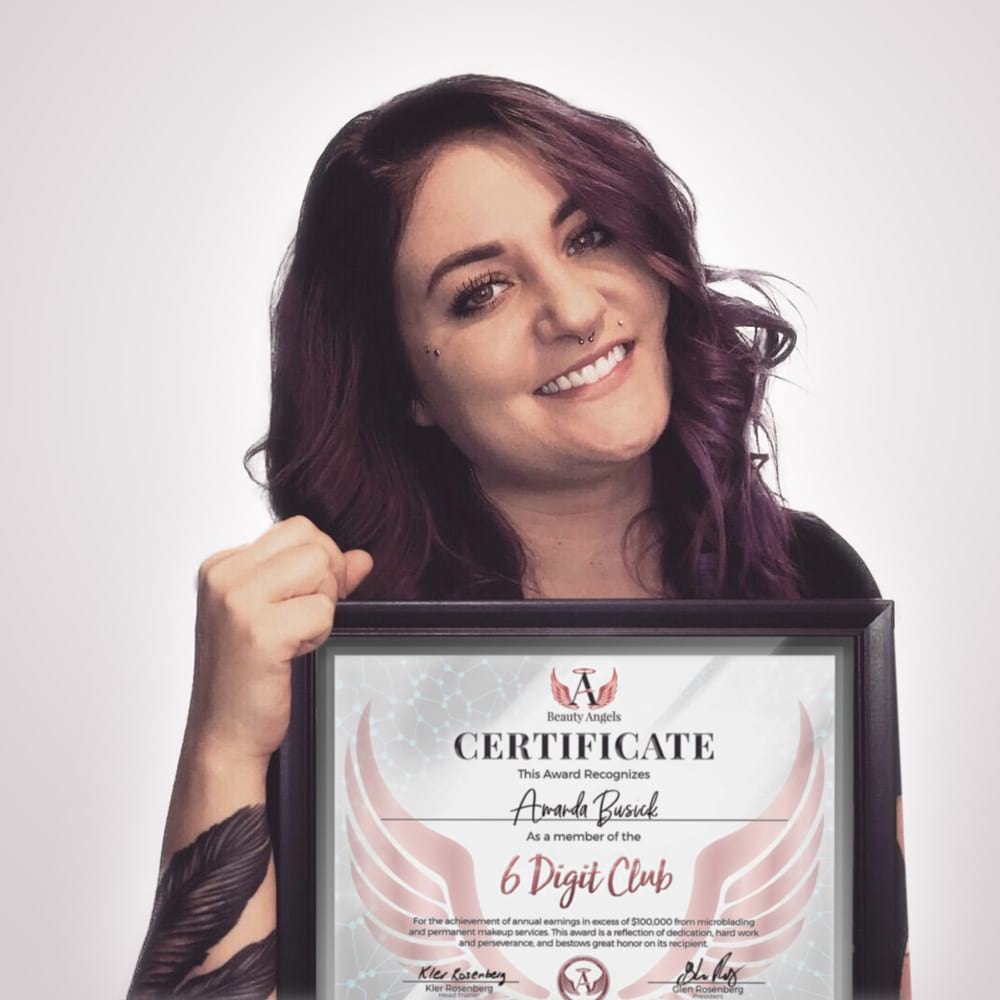 4 years ago I was simply stuck. Living paycheck to paycheck burning myself out at an $11.00 an hour job. Racking up debt and unable to make ends meet. When I say this career has been a life changer it doesn't even put a dent in it. From going to no college degree, working around the hours and feeling hopeless, I never ever thought I would be here today. To be able to be financially free, and most important LOVING my job is a dream for someone like me. My dreams became reality.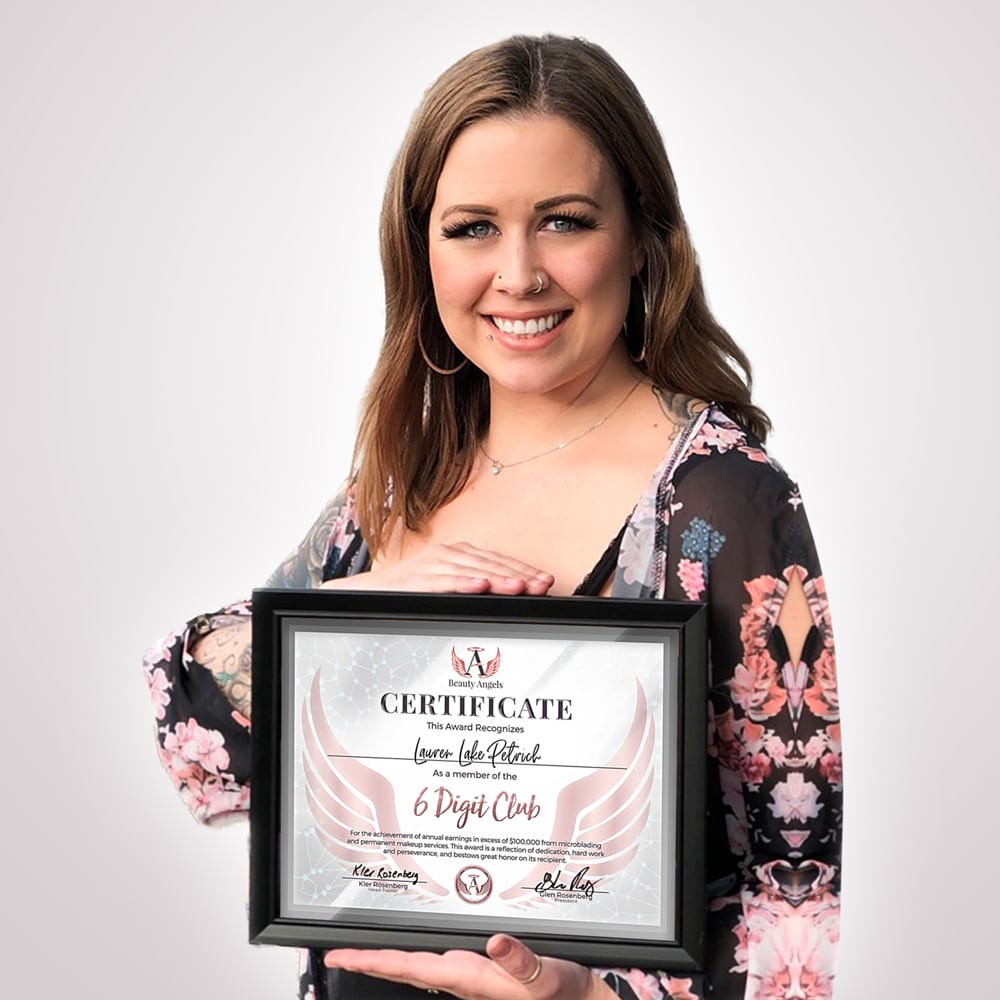 When I started back in April 2017, I was living in my parents basement with two kids and a husband who was working 70+ hours a week. Within 6 months of starting my Microblading career, we were able to buy our first home and open our salon business. My husband has since quit his job to be a full time parent and student, and we have expanded our salon to 16 artists. I am forever grateful for Kler's kind but firm mentorship. Without her and her continued support, I would not be where I am today. I currently see 4-5 client per week, averaging $610 per service. I am able to be a present and loving partner and mother, while managing my shop part time and producing my best work in a career that empowers women and changes peoples lives forever. Microblading was my door of opportunity. If I can do it, YOU can do it too.
A year ago I use to work for someone else dreams… today microblading is giving me the opportunity to work for my own dreams, now I'm a busines owner and proudly now I'm part of the 6 Digits Club!
Never be afraid of dream big, go for it!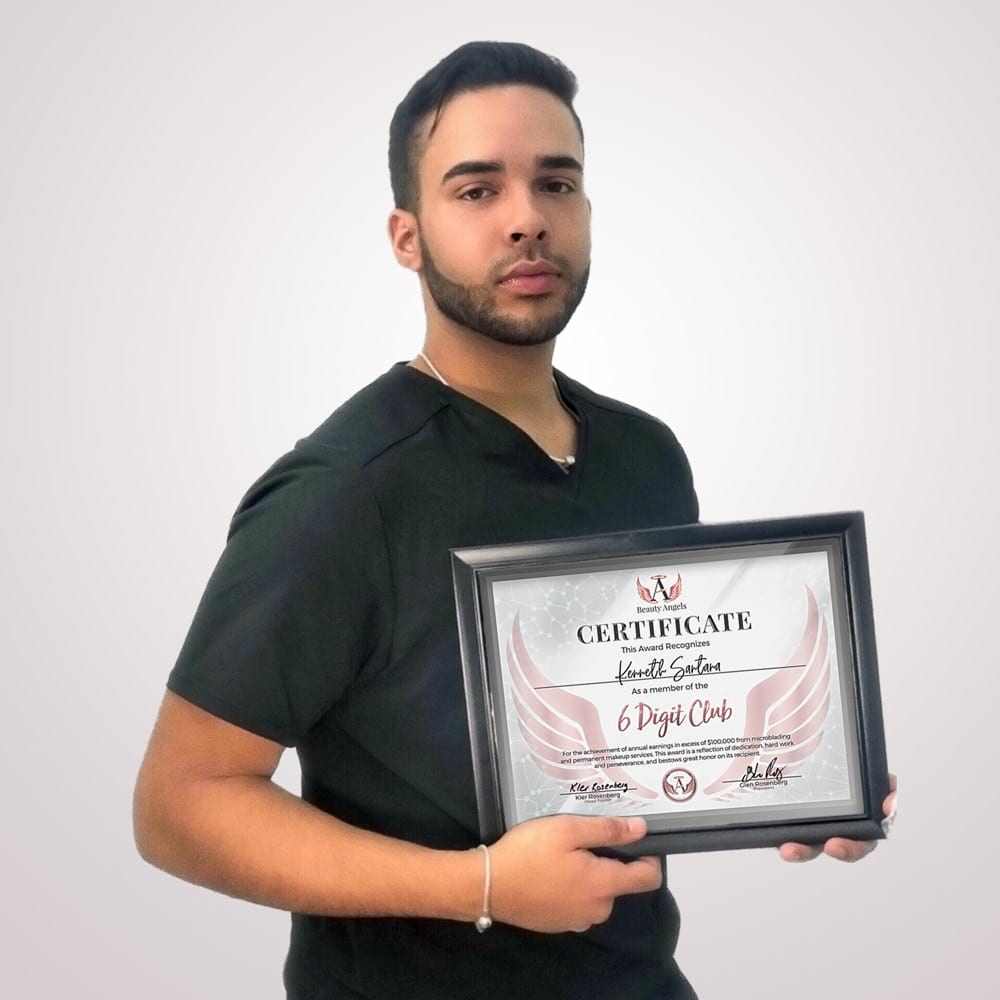 From $200 a week job to making a 6digit salary at the age of 23 ❗ one of the most simplest desicions ive make in my life. Taking an online course has changed my life so dramatically I can barely believe it my self! To being named one of the fastest growing artists in the history of 6 digit club is truly and honor. Hey, if i did it YOU can definitely make it. Take the first step and watch yourself grow ❗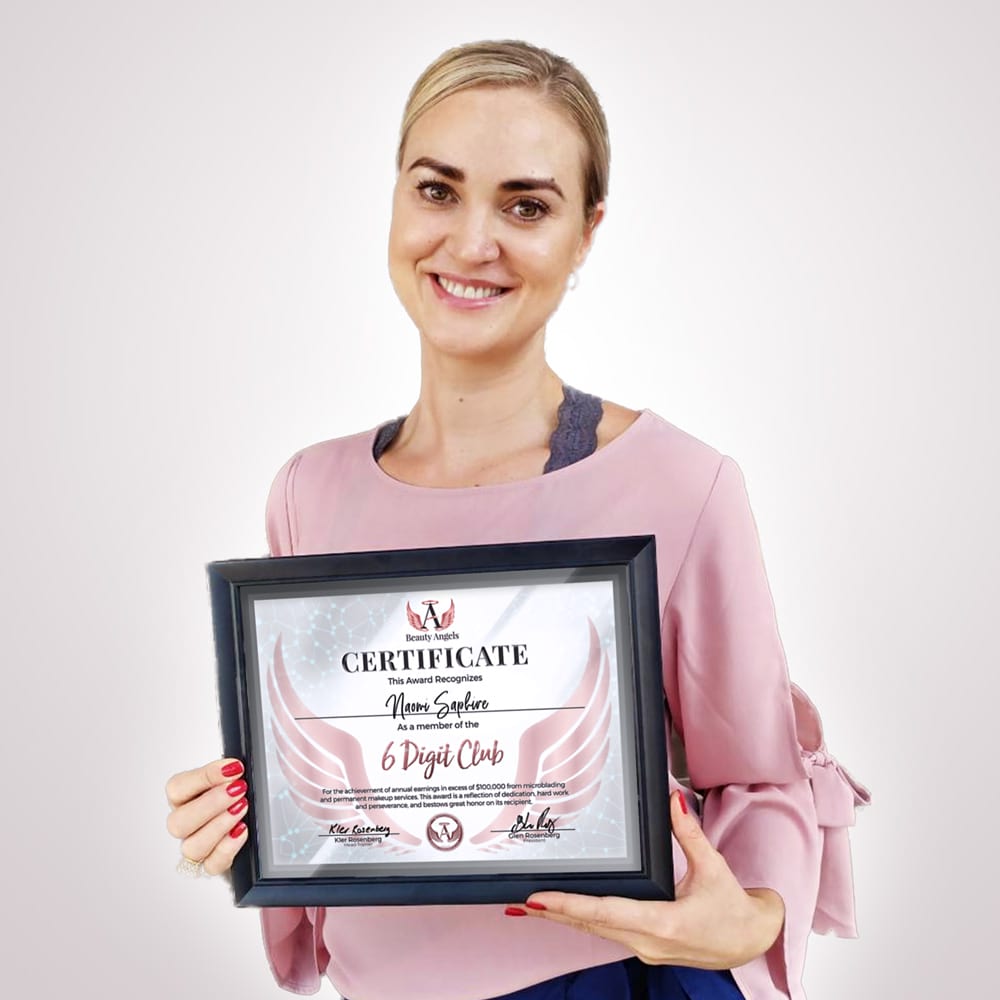 "Microblading has revolutionized my finances! And I cannot imagine a more rewarding and meaningful way to spend my day than making my clients feel more confident & beautiful.
If you're considering taking a course with Kler Rosenberg and her team, do it! Make an investment in yourself and your future! You will never look back!
Thank you to Microblading Academy USA for all that you do and continue even after the course!"
" Hi everyone I just got my 6 DIGIT CLUB certificate. First of all I didn't know what was the 6 digit club, but Glen explained to me I was like omg that's me. I never thought I would make this number in short time. All I can say when I took the training was like, is this really happening making what I am making now??? After 12 years of dental assistant finally I find something that will take me to the next level. Thank you to Master Kler Rosenberg for helping me to improve in my work! These ladies are heart of Gold I'm so glad to be part of this amazing company. "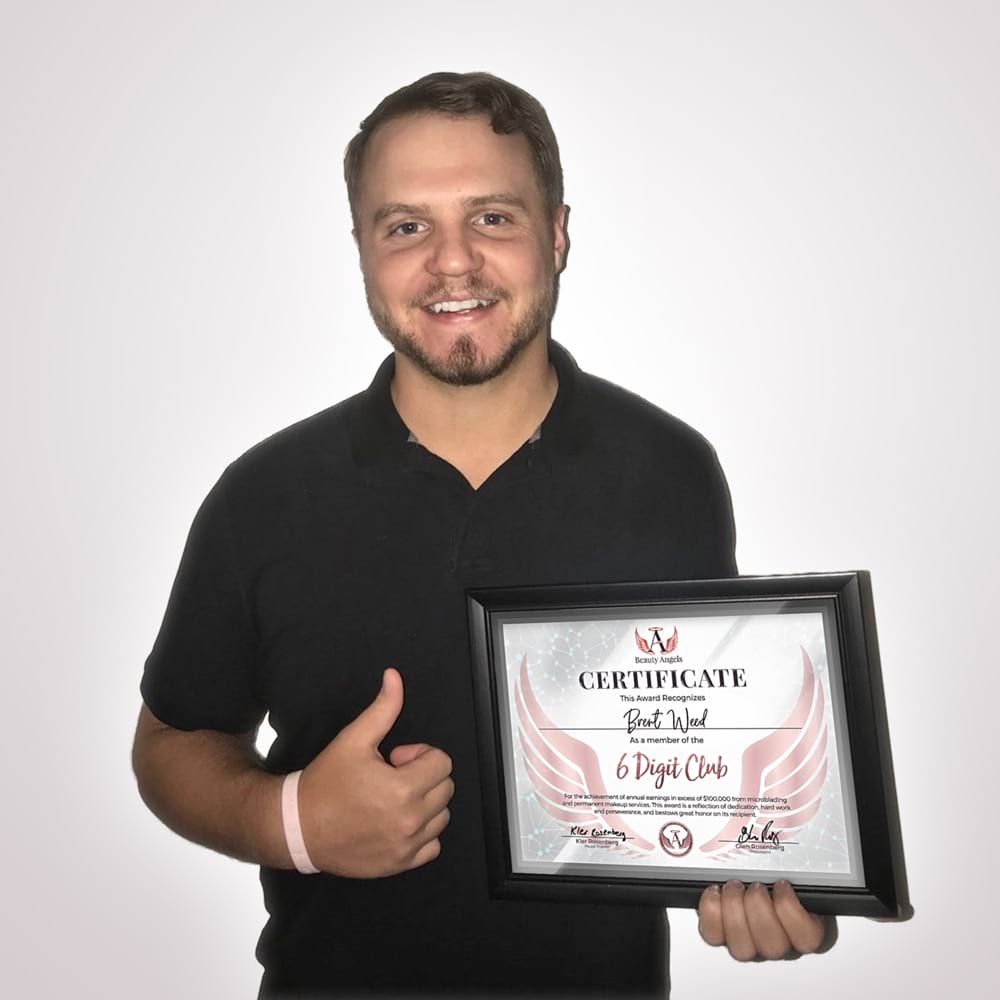 "When I first took the microblading course with Kler, I would have never imagined how far Microblading would take me. A year and a half later and here I am, receiving my 6 digit club certificate as a Microblading Artist! I still have a lot that I want to achieve but am proud of how far I have come in such a short amount of time. None of this would have been possible if it weren't for the expert training I received with Kler Rosenberg!!!"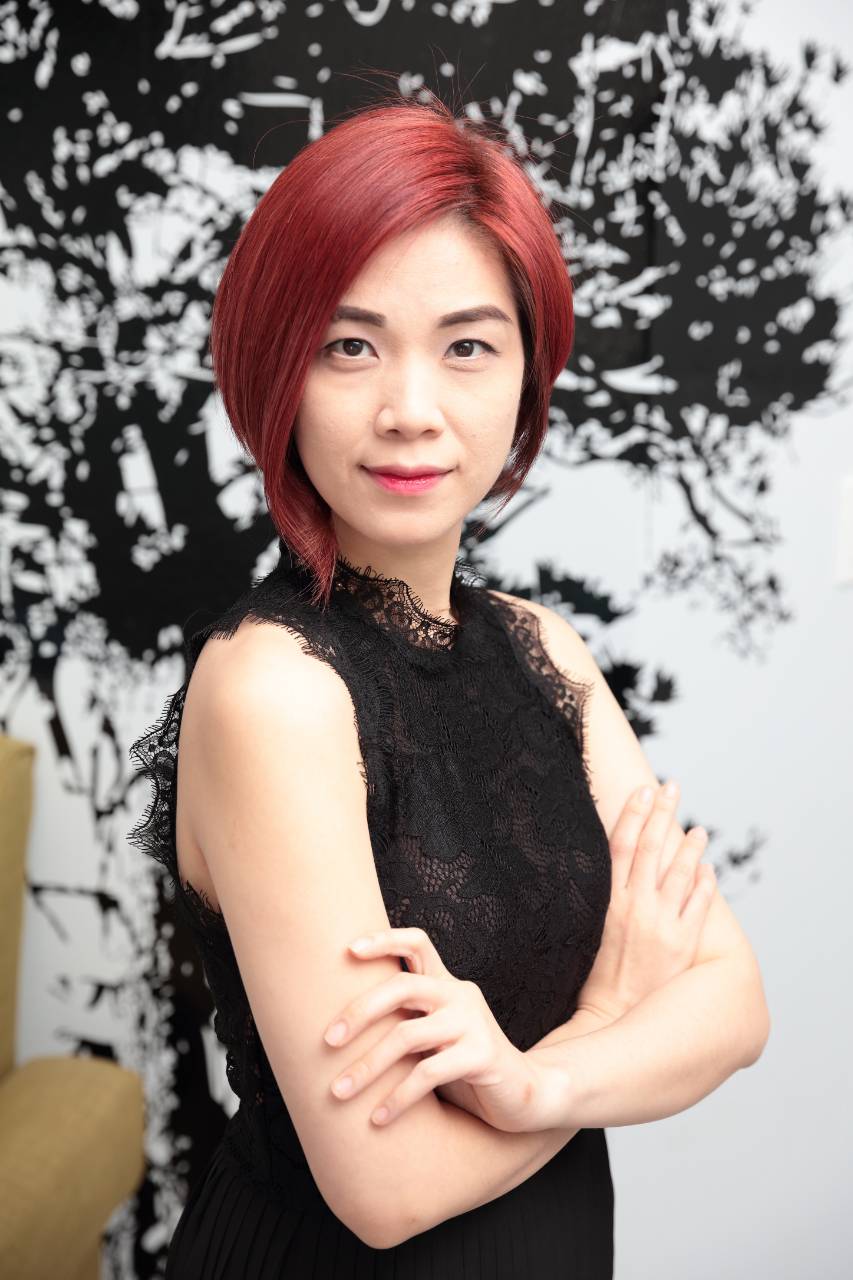 "When you master your mindset, you will achieve the level of success you desire... Thank you for your guidance Master Kler."
"It is an amazing feeling to wake up and do what you love everyday...and achieving this financial goal. If i could do this anybody can do this. I was on welfare 3 years ago with two babies after a divorce. I had no money and It was very scary. I figure out a way to take the microblading course with master Kler Rosenberg. This change my life. I worked very hard. I save my money. And I take risk and open my own salon. It was hard to believe in myself but I do it anyway since there were no other option for me. I am very blessed that it eventually become very successful. Then I take that success and risk again and open another salon. Today I have two salons making 6 figures and happy staffs and customers. It is a dream come true and its only beginning....Thank you to Kler and Glen's academy and support.
For all of you out there, Don't just follow your dream...Chase it! In high heels ofcourse ! If I could do it from welfare with two babies, one was very sick, you can do it too!!!
Love, Kim"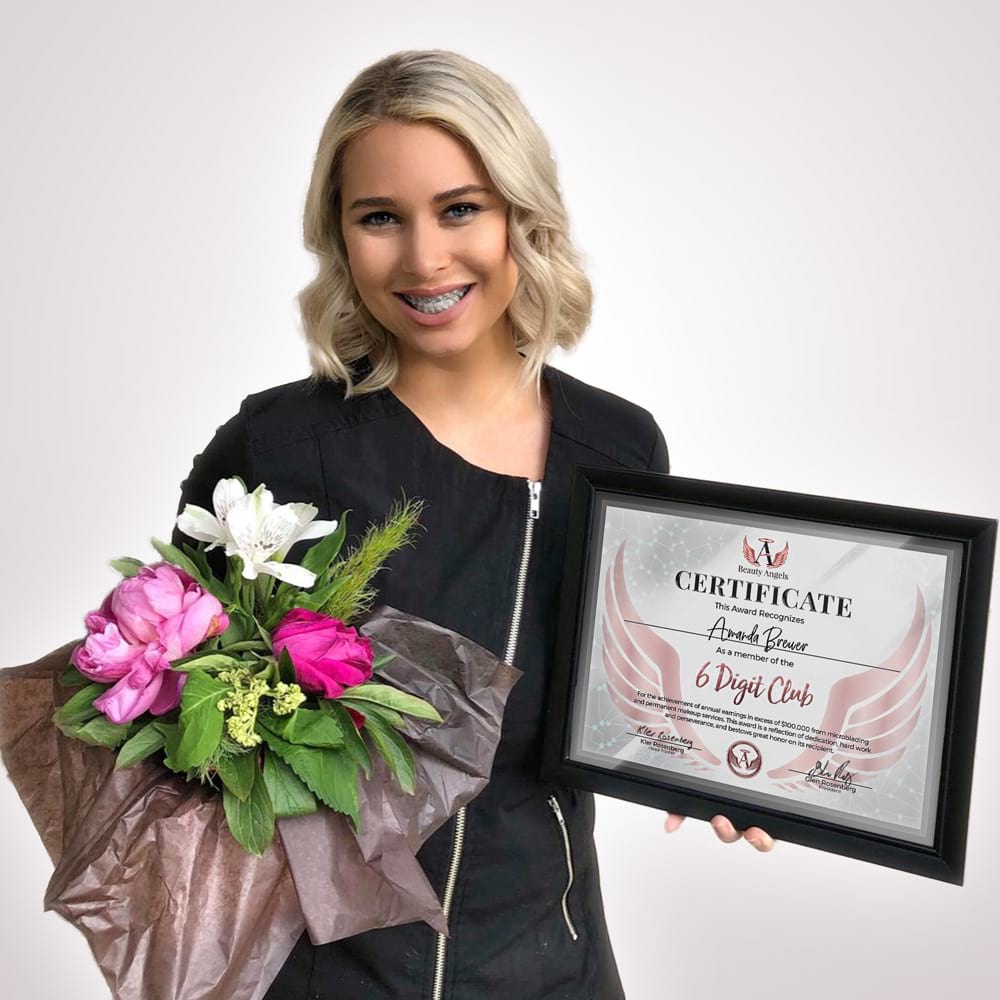 " This is such an emotional post for me because I REALLY want every student & artist on this forum to know that you can absolutely make a big 6 digit income in this industry! The last 10 months since I started have been full of hard work, failure, victory, tears, progress, and everything you can imagine or are experiencing right now.
Thank you Glen Rosenberg, Master Kler Rosenberg and Master Leslie Ritchie for your guidance, coaching, correction and your ENCOURAGEMENT!
If you feel like giving up right now, I DID TOO. SO MANY TIMES! Keep pushing on - you owe it to yourselves to have success and prosperity through an incredible craft with the biggest & best support system you could ask for "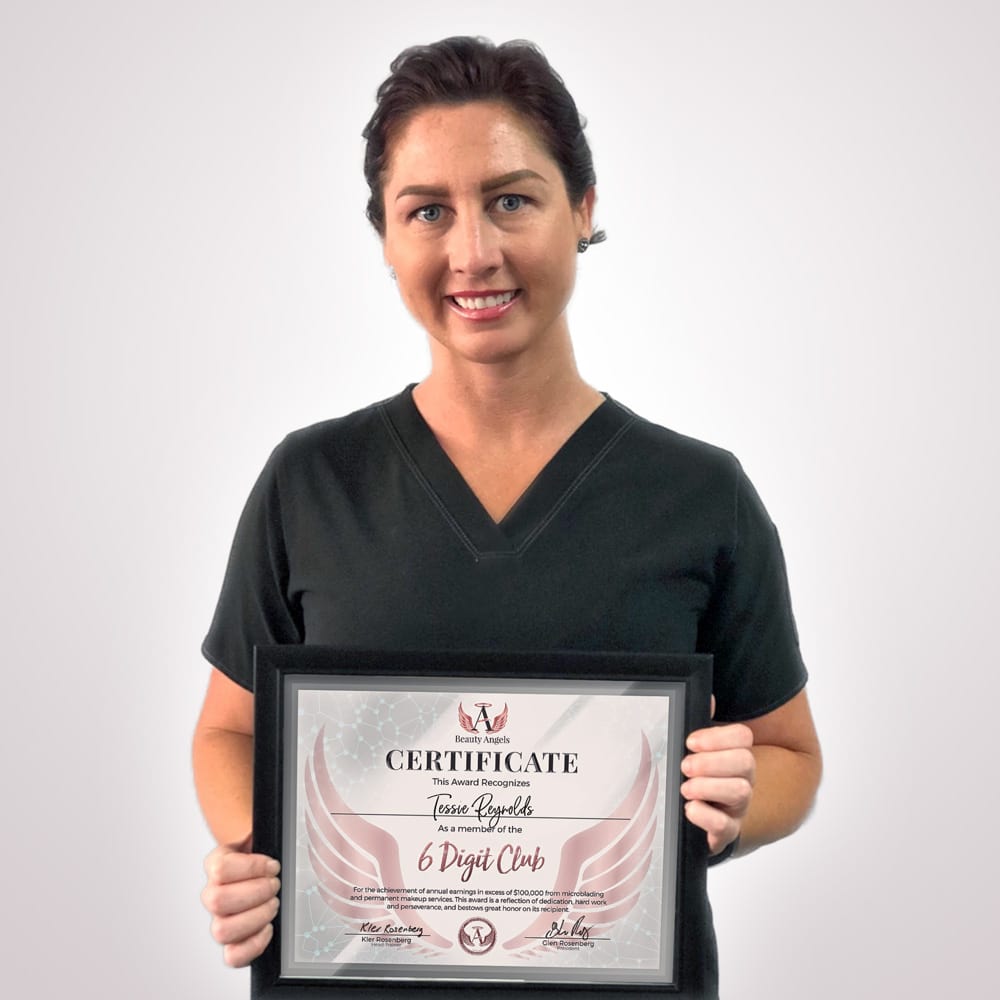 "I remember not so long ago my very first message to my instructor… I was an online student and full of questions. I was nervous and excited, I was also a little scared to be starting on a new career path. I remember thinking "what if I'm not good enough" and the feelings of insecurity. This is a completely different career direction from Dental Hygiene and my 18 year history in dentistry. I remember seeing all the works of established artists and dreaming of one day being as good.
I've been so blessed to have the very best Instructor and such a talented mentor to guide me in this journey. She believed in me from that first day and pushed me to become the best I could be.
She connected me with Glen Rosenberg and his business sense and guidance led me to becoming successful despite working in a very small, rural community.
Every day I've pushed and hustled to grow a business and create a name for myself. It is hard work and it you do have to have that hunger and drive to get where you want to be. You have to think outside the box and be creative to achieve big goals.
I believe that with the right education, continued learning and the right tools in business growth, new artists can be very successful!
I'm so grateful to have came this far and I'm even more excited to see what the future has in store!
Thank you guys for the push and the encouragement every step of the way!
" Wow! What a journey this has been. Super excited to be a part of 6 Digit Club. It's such an honor to be where I am now and many thanks to my Master Kler and Glen Rosenberg. Both so amazing and have a special place in my heart.
It took a lot of hard work, determination, patience, dedication, and practice practice practice. This journey wasn't easy. Trying to find the time to practice was a struggle when I was already working 7 days a week, 12hrs days. But I wasn't going to give up. I stayed up every night until 1-2am and practice at least 1-2hrs a day. And now all the hard work paid off.
Don't give up! You too can do it! When you have those bad days. Those days when you just want to give up. Just think about all the good days you've had. Think about why you started. Turn to those who supports you.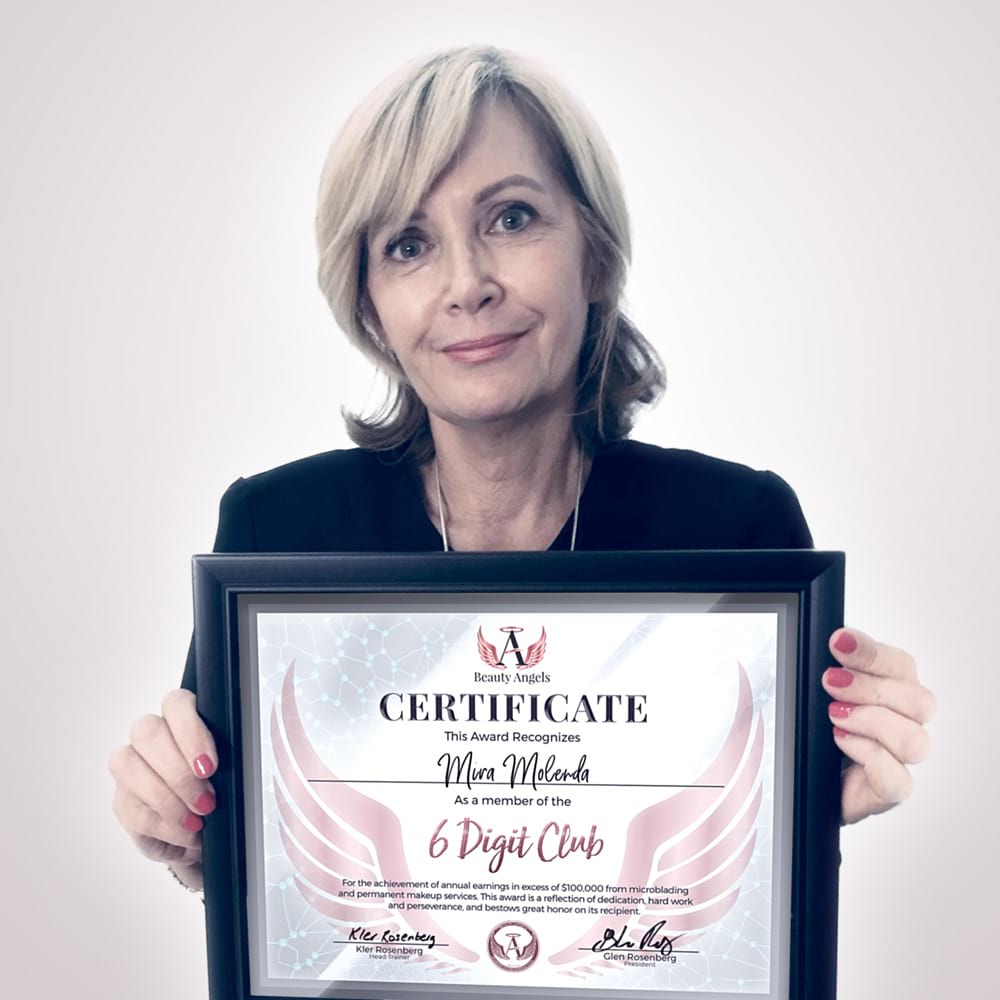 "I'm so excited to be a part of this wonderful group and to have achieved the qualification for 6 Digit Club! What an honor! I truly love this business and it never feels like work. If your passion is your work, you will never work another day in your life. Thank you so much Glen and Kler!"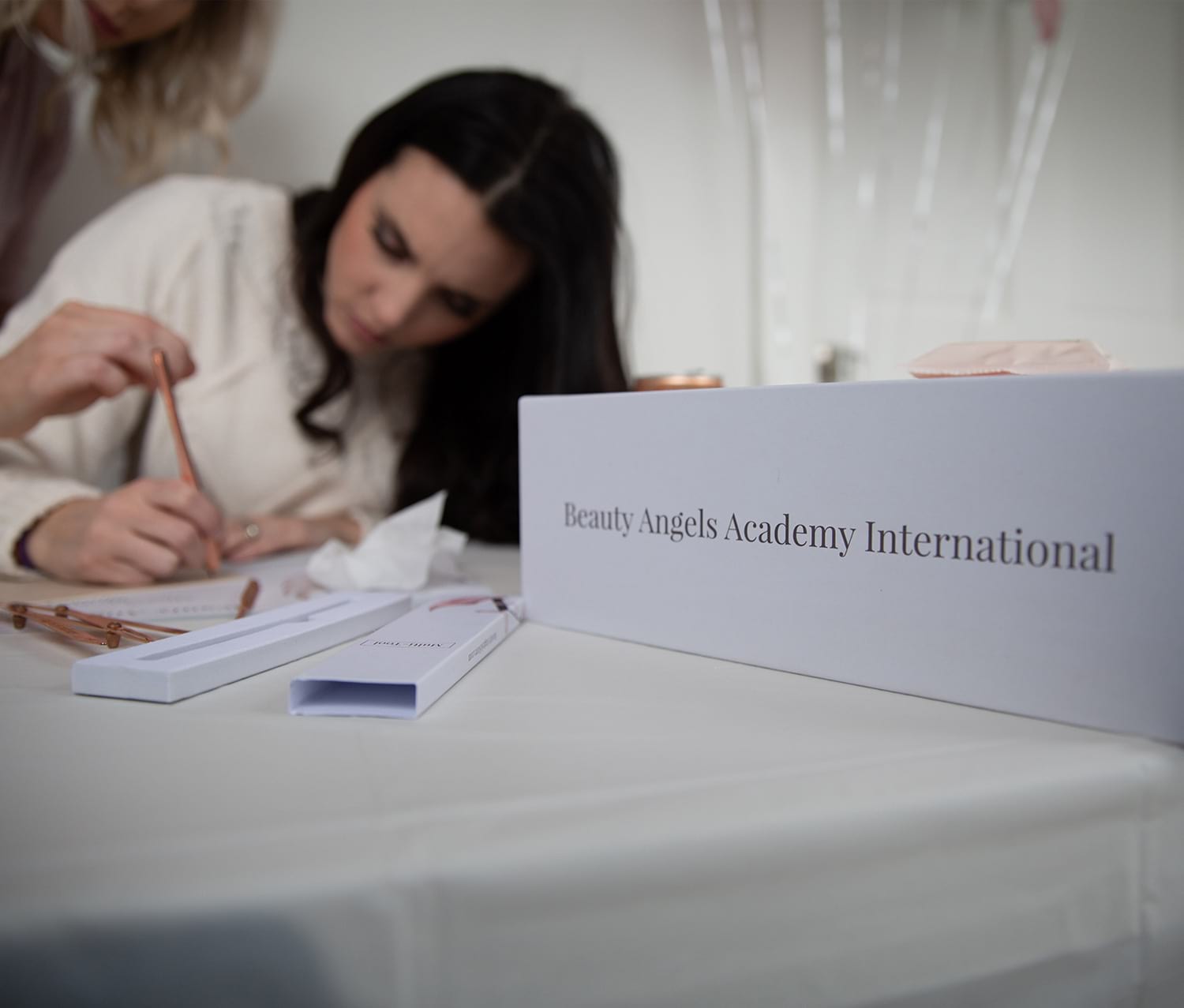 Live Course Not An Option? Take Our Online Course...
Would you like to know how our most successful microblading artists overcame great obstacles, qualified for #6DigitClub and transformed their lives for the better? Watch our 6 Digit Club Success Stories!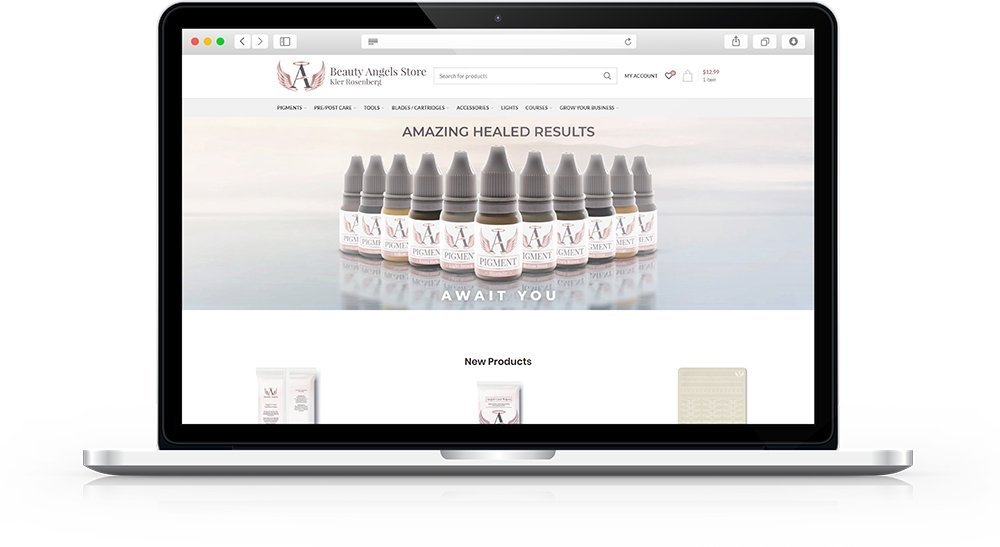 Official Beauty Angels Products Store
We carry the full line of Beauty Angels brand products in our official online store. These products were designed by Masters Artists for Profesional Artists to create beautiful, functional, cost effective tools to help you grow your microblading and PMU business. We offer: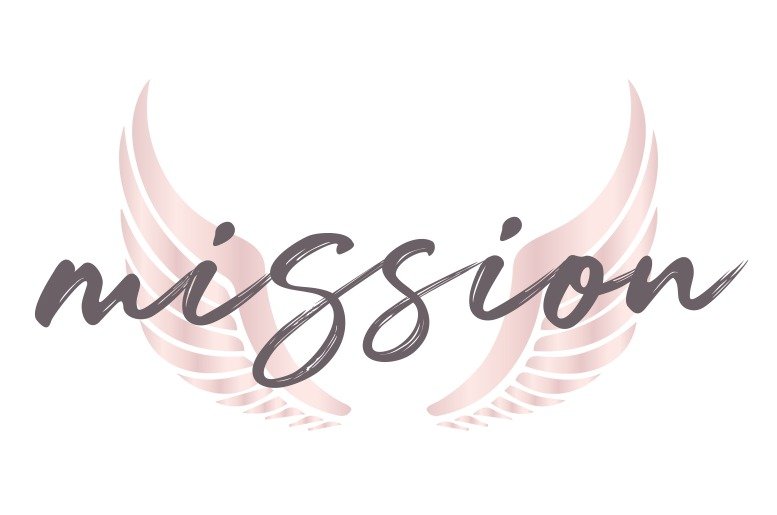 THE MISSION OF BEAUTY ANGELS is to help our students and customers achieve freedom & fulfillment from a career in microblading & PMU.
WE DO THIS by providing world class products and education, business building programs, and by facilitating a joyful community of angels that support one another and celebrate together.
We Know we are successful when we see our students succeeding and enjoying their new profession.