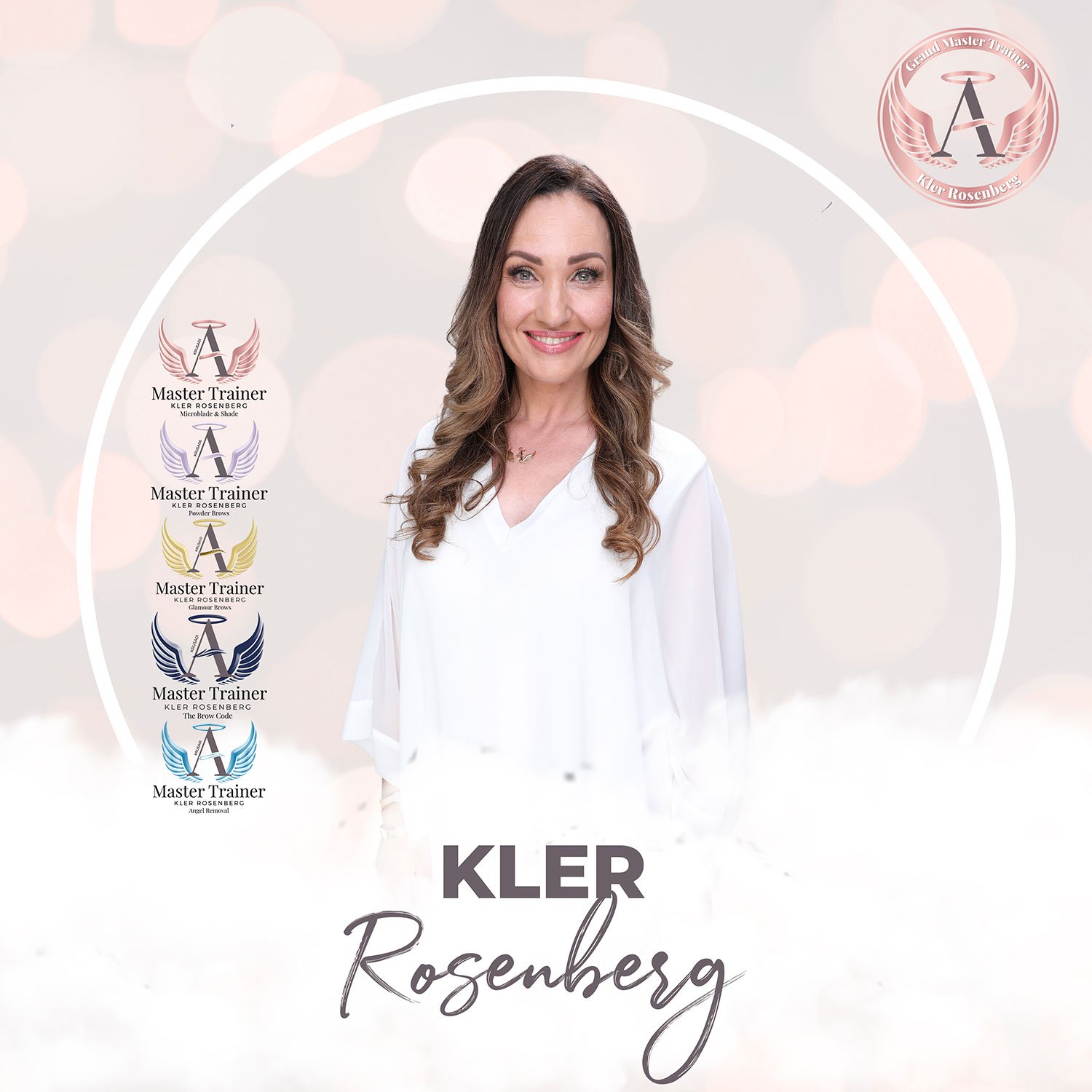 Kler Rosenberg
Boca Raton, Florida, USA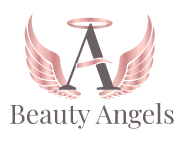 Meet our Founder
Kler was one of the first Artists to bring microblading to the United States in a big way and has been teaching the art since 2016. Having performed thousands of microblading procedures and having personally taught over 5,000 students, Kler launched Beauty Angels Academy publicly in March of 2019, her own worldwide PMU academy. She was chosen to be the feature speaker at the American Academy Of Micropigmentation Conference and has been invited to speak at many other conferences since. Her passion for teaching is reflected in many of the 850 Five Star reviews on her academy's Facebook page.
Grand Master Trainers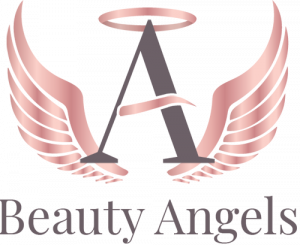 Meet our Grand Master Trainers
A Grand Master Trainer is a leader in our Academy and in the permanent makeup industry. They lead artists to create their own success following the Beauty Angels Standard. They have trained, mentored, and guided hundreds of students that have later come to be talented artists, and some have reached the Master Trainer status. They have completed thousands of treatments and have students and clients who travel from all over the world for their skills and coaching. Grand Masters lead and expand the Beauty Angels' wings all around the World.
Amanda Breuer
Bellevue, Washington | Scottsdale, Arizona, USA
Grand Master Trainer
Microblade & Shade | Powder Brows | Angel Removal
Tanny Diep
Los Angeles, California, USA
Grand Master Trainer
Microblade & Shade | Powder Brows | Angel Removal | Glamour Brows
Meet our Head Masters
A Head Master is a talented Master who has created their technique and course for the Beauty Angels Academy. They have a unique set of skills, attention to detail, and innovative methods, which sets the industry's highest quality standards. They are incredibly talented Masters who mentor other successful Beauty Angels Master Trainers who can teach their technique.
Head Master Trainers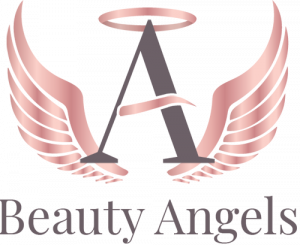 Kim Nhung Do
Colonia, New Jersey, USA
Head Master Trainer | Powder Brows
Master Trainer
Microblade & Shade | Angel PMU | Angel Removal
Olga Larsson
Stavanger, Norway
Head Master Trainer | Angel PMU
Master Trainer
Microblade & Shade | Powder Brows
Ashley Zubanov
Vancouver, Washington, USA
Head Master Trainer | Feather Brows
Master Trainer
Nano Strokes & Fusion Brows
Kenneth Santana
Manati, Puerto Rico
Head Master Trainer | Angel S Lips
Master Trainer
Microblade & Shade | Powder Brows
Alba Cruz
Dallas, Texas, USA
Master Trainer
Microblade & Shade | Powder Brows | Glamour Brows
Angel Mak
Kowloon, Hong Kong
Master Trainer
Microblade & Shade | Angel Removal
Anna Lugova
UAE
Master Trainer
Microblade & Shade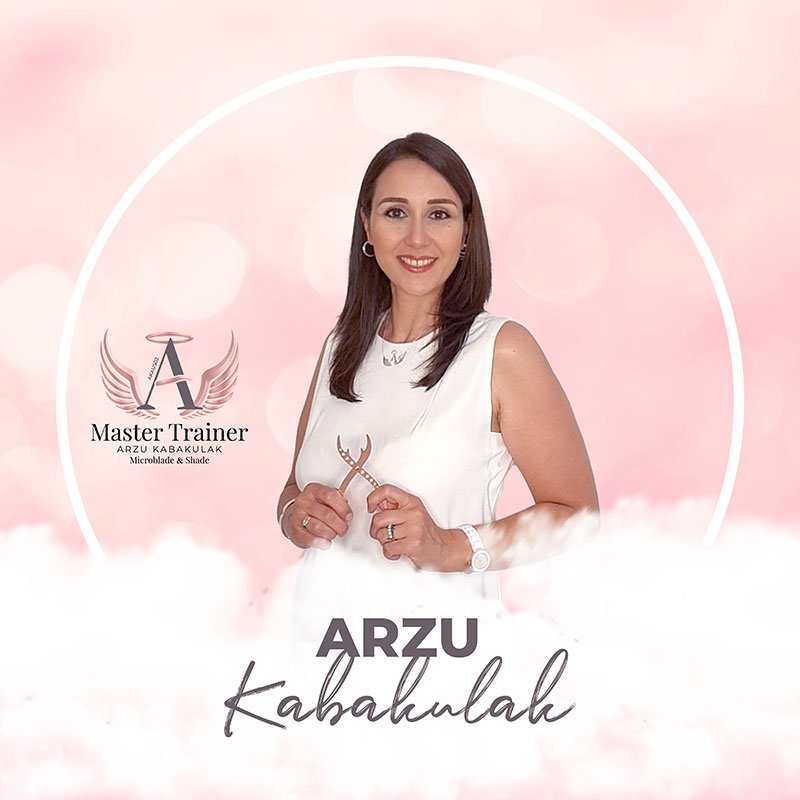 Arzu Kabakulak
Perth, Australia
Master Trainer
Microblade & Shade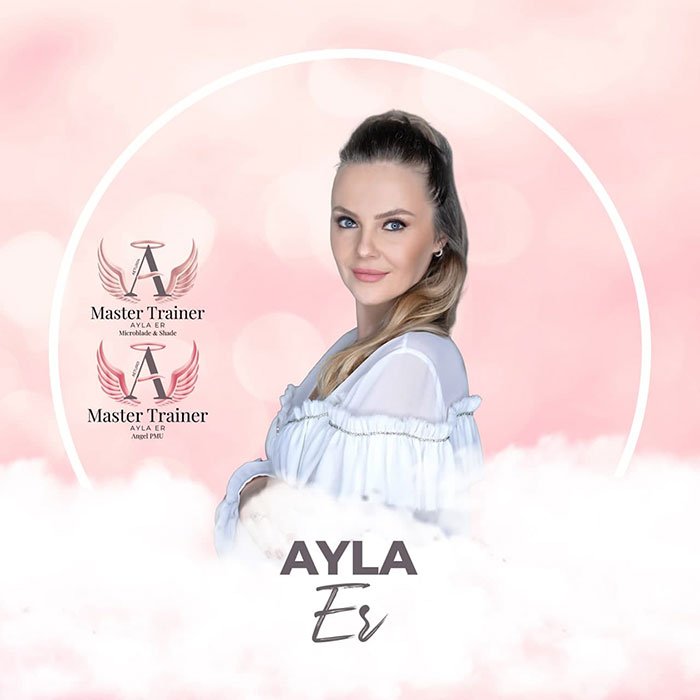 Ayla Er
Istanbul, Turkey
Master Trainer
Microblade & Shade | Angel PMU
Azadeh Nasir
Iran
Master Trainer
Glamour Brows
Bahar Konings
Sittard, Netherlands
Master Trainer
Angel PMU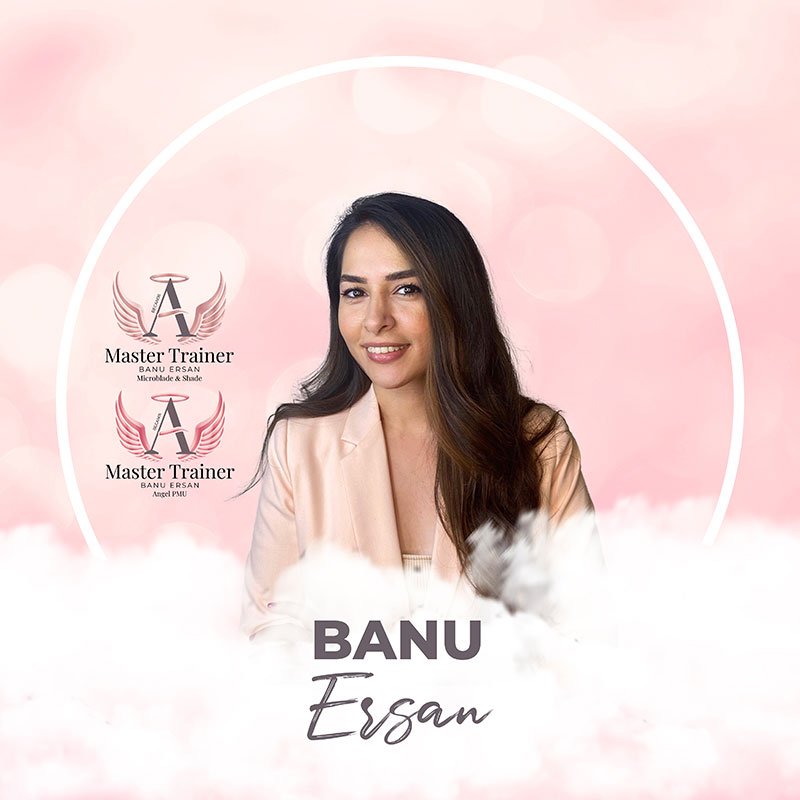 Banu Ersan
Toronto, Canada
Master Trainer
Microblade & Shade | Angel PMU
Başak Gerekli
Bursa, Turkey
Master Trainer
Angel PMU
Brian Ho
Halifax, Canada
Master Trainer
Powder Brows | Glamour Brows | Nano Strokes & Fusion Brows | Angel Removal
Carla Ricciardone
New York | Miami, USA
Master Trainer
Angel Removal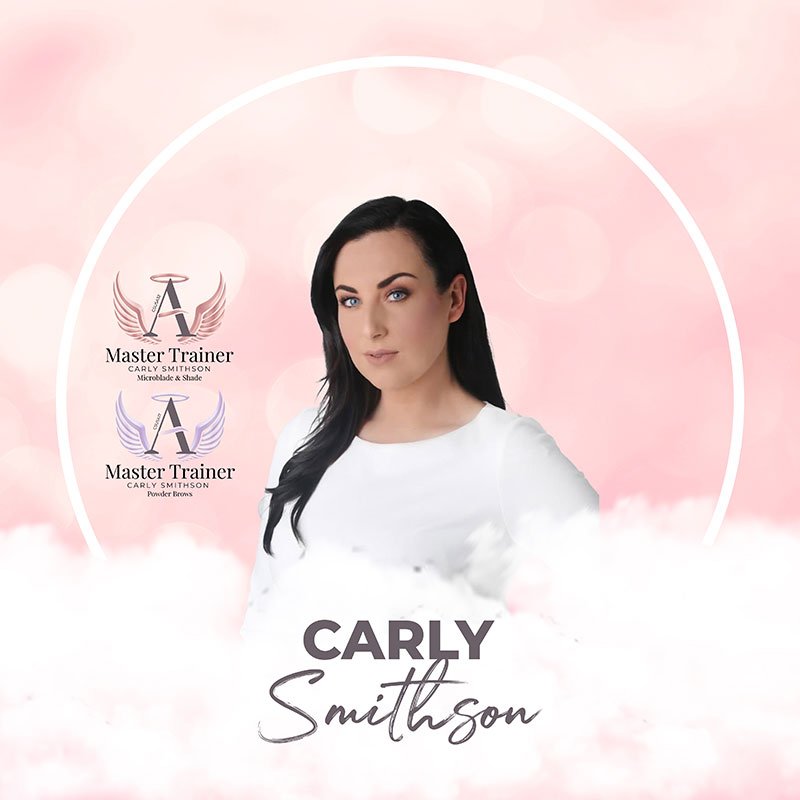 Carly Smithson
San Diego, California, USA | Ireland
Master Trainer
Microblade & Shade | Powder Brows
Caroline Alvarez
Cerritos, California, USA
Master Trainer
Microblade & Shade
Cecilia Ferreira
Vancouver, British Columbia, Canada
Master Trainer
Microblade & Shade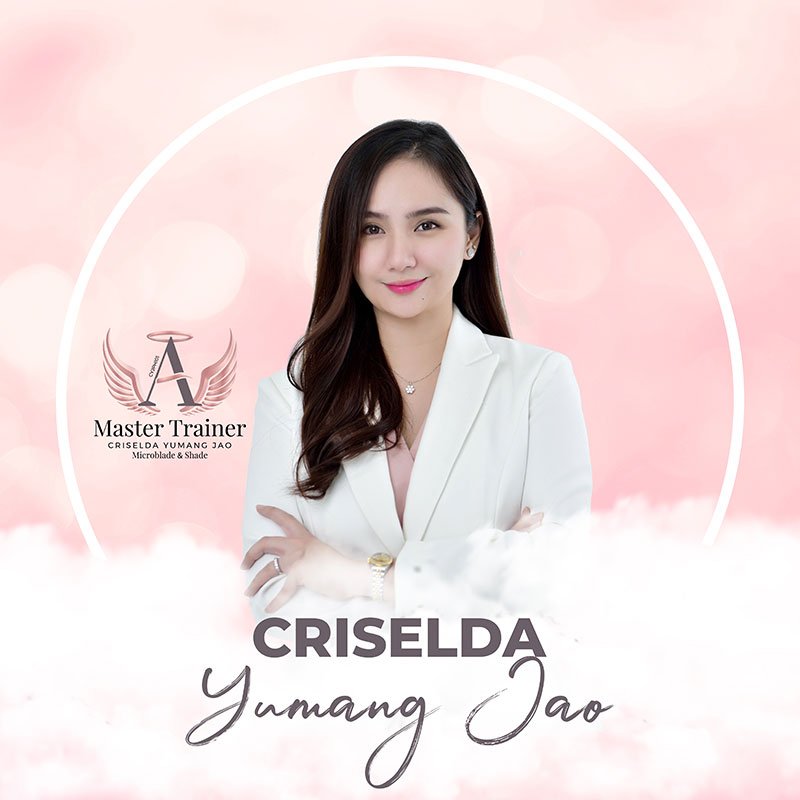 Criselda Yumang - Jao
San Juan, Philippines
Master Trainer
Microblade & Shade
Crystal Khuu
Calgary, Canada
Master Trainer
Microblade & Shade | Powder Brows | Glamour Brows
Darlene Velez
Orlando, Florida, USA
Master Trainer
Microblade & Shade | Powder Brows | Angel Removal | Glamour Brows
Diana Manrique
Doral, Florida, USA
Master Trainer
Microblade & Shade | Glamour Brows | Powder Brows | Angel Removal
Doryaneh Tajdaran
Richmond Hill, Canada
Master Trainer
Glamour Brows | Powder Brows
Frida El Cheikh Ali
Saint-Sauveur, Canada
Master Trainer
Microblade & Shade | Brow Code
Georgiana Bartalos
Stafford, Virginia, USA
Master Trainer
Microblade & Shade
Greter Alonso
Albuquerque, New Mexico, USA
Master Trainer
Microblade & Shade | Angel Removal
Guzide Korkmaz
Izmir, Turkey
Master Trainer
Microblade & Shade
Hang Bui Thuy
Warsaw, Poland
Master Trainer
Microblade & Shade | Powder Brows | Angel PMU | Nano Strokes & Fusion Brows
Hanna Nguyen
Toronto, Canada
Master Trainer
Microblade & Shade
Hideko Hayes
Honolulu, Hawaii, USA | Japan
Master Trainer
Microblade & Shade | Angel PMU | Powder Brows | Angel Removal
Inna Secu
Tukwila, Washington, USA
Master Trainer
Microblade & Shade | Glamour Brows
Ivonne Jimenez
Bartlett, Illinois, USA
Master Trainer
Microblade & Shade | Powder Brows
Ivonne Sanchez
Ontario, Canada
Master Trainer
Powder Brows
Jenny Huong Claessens
Geneva, Illinois, USA
Master Trainer
Microblade & Shade | Powder Brows | Angel PMU
Jenya Saprangsi
Montreal, Quebec, Canada
Master Trainer
Microblade & Shade
Joei Chen
Singapore
Master Trainer
Microblade & Shade | Powder Brows
Johana Cruz
Dallas, Texas, USA
Master Trainer
Angel PMU Lips
Justin Zander Ramirez
Henderson, Nevada, USA
Master Trainer
Microblade & Shade
K. Ilknur Altintas
Aartselaar, Belgium
Master Trainer
Microblade & Shade
Karolina Nowacka
Germany
Master Trainer
Powder Brows | Angel PMU
Karolina Porczynska
United Kingdom | Poland
Master Trainer
Powder Brows | Angel PMU
Katrina Sinishtaj
Macomb, Michigan, United States
Master Trainer
Microblade & Shade | Angel Removal
Kelsey Eve Leon
Sydney, Nova Scotia, Canada
Master Trainer
Powder Brows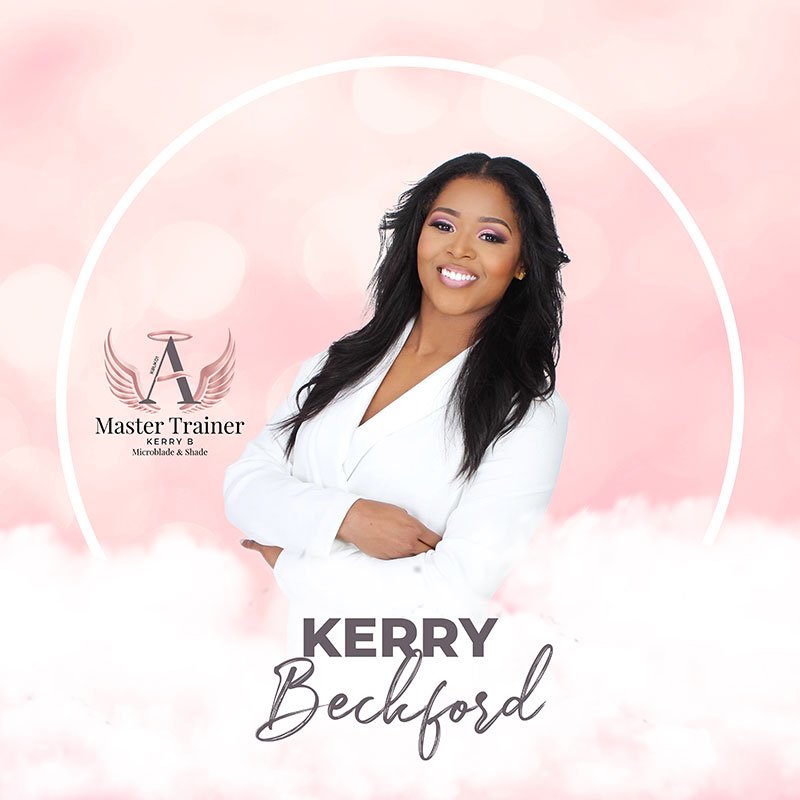 Kerry Beckford
London, England, United Kingdom
Master Trainer
Microblade & Shade
Kim Phan
Houston, Texas, USA
Master Trainer
Microblade & Shade | Powder Brows
Liron Cohen
Rishon LeZion, Israel
Master Trainer
Microblade & Shade | Glamour Brows
Luba Frangou
Nicosia, Cyprus
Master Trainer
Powder Brows | Angel PMU Lips
Mandy Amin
Canada
Master Trainer
Powder Brows | Angel PMU | Nano Strokes & Fusion Brows
Maria Santana
Manati, Puerto Rico
Master Trainer
Microblade & Shade | Powder Brows | Angel Removal | Glamour Brows
Marinela Tsani
London, England, United Kingdom
Master Trainer
Microblade & Shade
Martina Eliasson
Brunflo, Sweden
Master Trainer
Microblade & Shade | Angel Removal | Glamour Brows
May To
Hamilton, Ontario, Canada
Master Trainer
Nano Strokes & Fusion Brows
Mila Thomas
Las Vegas, USA
Master Trainer
Angel Removal
Monica Lopez Bucoy
Manila, Philippines
Master Trainer
Microblade & Shade | Powder Brows | Angel PMU
Monique Garcia
New York City, New York, USA
Master Trainer
Powder Brows
Mukadder Uyar
Utrecht, Netherlands
Master Trainer
Microblade & Shade | Powder Brows
Murat Akay
Gaziantep, Turkey
Master Trainer
Powder Brows | Angel PMU
Nazanin Nargesian
Iran
Master Trainer
Glamour Brows
Nebahat Tuncer
Istanbul, Turkey
Master Trainer
Microblade & Shade | Angel PMU
Negin Yahyaei
Ontario, Canada
Master Trainer
Powder Brows | Angel PMU
Nicole Kamar Razzouk
Israel | Palestine | Jordan | Egypt | Dubai
Master Trainer
Microblade & Shade
Phuong Dao
Kirkland, Washington, USA
Master Trainer
Microblade & Shade | Powder Brows | Angel PMU | Angel Removal | Brow Code
Rita Pham
San Jose, California, USA
Master Trainer
Microblade & Shade
Romana Kicken
Rotterdam, Netherlands
Master Trainer
Microblade & Shade | Powder Brows
Rosario Galiza
Philippines
Master Trainer
Powder Brows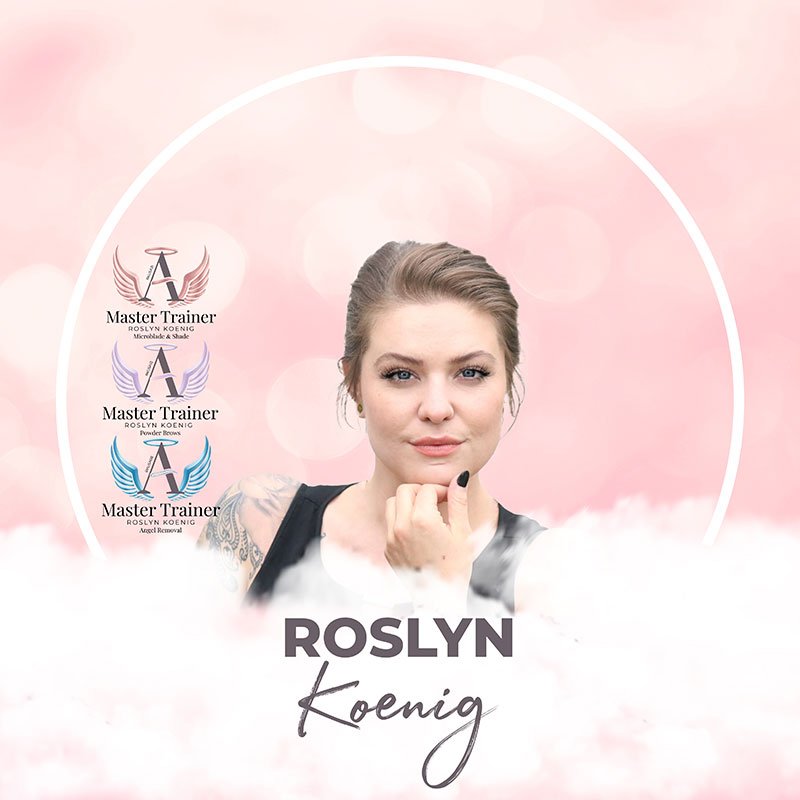 Roslyn Koenig
Kansas City, Missouri, USA
Master Trainer
Microblade & Shade | Powder Brows | Angel Removal
Rukiye Yalcin
Rotterdam, Netherlands
Master Trainer
Microblade & Shade
Sakkaden Men
Chelmsford, Massachusetts, USA
Master Trainer
Microblade & Shade | Powder Brows
Samantha Harris
Columbus, Ohio, USA
Master Trainer
Microblade & Shade | Powder Brows | Angel Removal
Saray Norato
Glendale, California, USA
Master Trainer
Microblade & Shade
Shebby Liquete
Las Piñas, Philippines
Master Trainer
Microblade & Shade
Sheena Irshad
Tamil Nadu, India
Master Trainer
Microblade & Shade
Shelley A. Hendrickson
Kingston, Jamaica
Master Trainer
Powder Brows
Shirley Garcia
Richmond, Virginia, USA
Master Trainer
Microblade & Shade
Simla Akyol
Samsun, Turkey
Master Trainer
Angel PMU
Sonia Jaramillo
Corpus Christi, Texas, USA
Master Trainer
Microblade & Shade | Glamour Brows
Stephanie Garcia
Canton, Ohio, USA
Master Trainer
Powder Brows | Angel PMU
Stephanie Pohl
Manly NSW, Australia
Master Trainer
Microblade & Shade
Suki Garrison
Charlotte, North Carolina, USA
Master Trainer
Microblade & Shade | Angel Removal | Glamour Brows
Surakiat Wongkasai
Köln, Germany
Master Trainer
Microblade & Shade | Powder Brows
Suwan Brown
Seattle, Washington, USA
Master Trainer
Microblade & Shade | Brow Code
Tanara Pereira
Eau Claire, Wisconsin, USA
Master Trainer
Microblade & Shade | Powder Brows | Angel PMU | Nano Strokes & Fusion Brows
Tessie Reynolds
Crockett, Texas, USA
Master Trainer
Microblade & Shade | Powder Brows | Angel PMU | Glamour Brows
Tho Dang
Toronto, Ontario, Canada
Master Trainer
Nano Strokes & Fusion Brows
Thu Le
London, England, United Kingdom
Master Trainer
Microblade & Shade | Powder Brows | Glamour Brows | The Brow Code | Nano Strokes & Fusion Brows
Travis Santana
Manati, Puerto Rico
Master Trainer
Powder Brows
Yoanna Almora
Tampa, Florida, USA
Master Trainer
Microblade & Shade | Powder Brows | Glamour Brows
Yvonne Gevargesian
West Bloomfield, Michigan, USA
Master Trainer
Microblade & Shade | Glamour Brows