Microblading is no longer just for women as more and more men have been looking into Microblading for aesthetical purposes. As men age, brow hairs become sparse and less dense. Microblading is a safe, semi-permanent procedure to bring back most of the most important features on a man's face. Learn it today!
Course Price: $199.00 USD
| OPTIONS | SUPPORT | PRICE |
| --- | --- | --- |
| Men's brows course | 2 MONTHS | $199.00 |
This course is for you IF…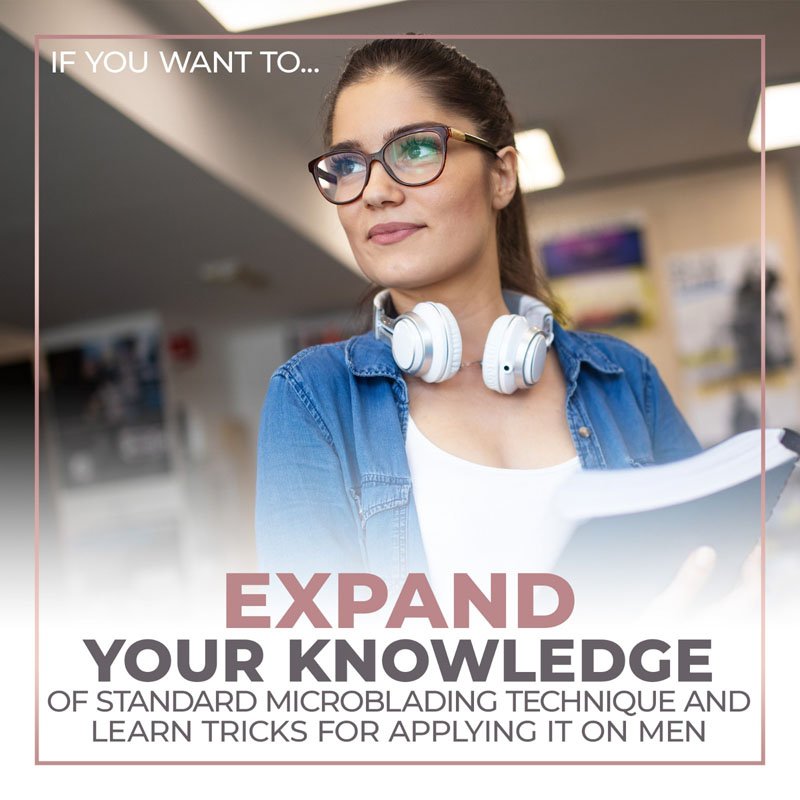 What's included in this course?
For a LIMITED TIME,
purchase our course and receive BOTH the Instagram Strategies AND The Fully Booked Sales Script for FREE!
For a limited time this course will include our Fully Booked Simple Sales Script! (A $147.00 Value)
Learn how to confidently turn your DM's into clients every time and get BOOKED OUT now!
This program includes:
This $147 program includes
Study Directly Under Master Kler...
Kler was recently awarded "Best Microblading Master Trainer In The World" for 2018. She was one of the first Artists to bring microblading to the United States in a big way and has been teaching the art since 2016. Having performed thousands of microblading procedures and having personally taught over 4,000 students, Kler launched Beauty Angels Academy publicly in March of 2019, her own worldwide PMU academy. She was chosen to be the feature speaker at the American Academy Of Micropigmentation Conference and has been invited to speak at many other conferences since. Her passion for teaching is reflected in many of the 850 Five Star reviews on her academy's Facebook page.
Did You Know We Offer Financing And Payment Plans?
If money is the issue, don't worry… We got you!
Contact us below to learn about your options…
Our friendly staff would love to hear from you and help answer any questions you have. Complete this quick form and they will get right back to you!