Angel Removal Online Course In English
Study DIRECTLY UNDER world-renowned Beauty Angels Master Trainers and become a certified Angel Removal Artist with our Online Course Today!
Course price: starting at $799.00
| OPTIONS | SUPPORT | PRICE |
| --- | --- | --- |
| WITHOUT KIT | 3 MONTHS | $799.00 |
| WITH KIT | 6 MONTHS | $1,199.00 |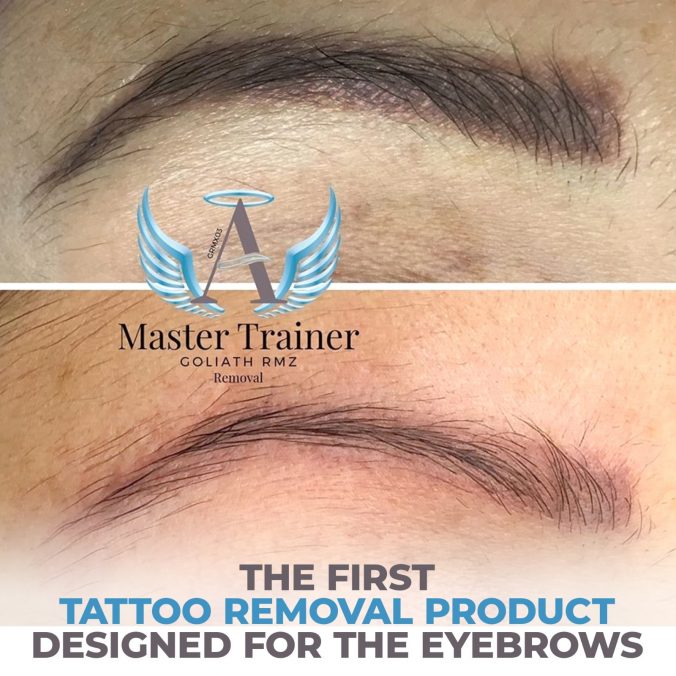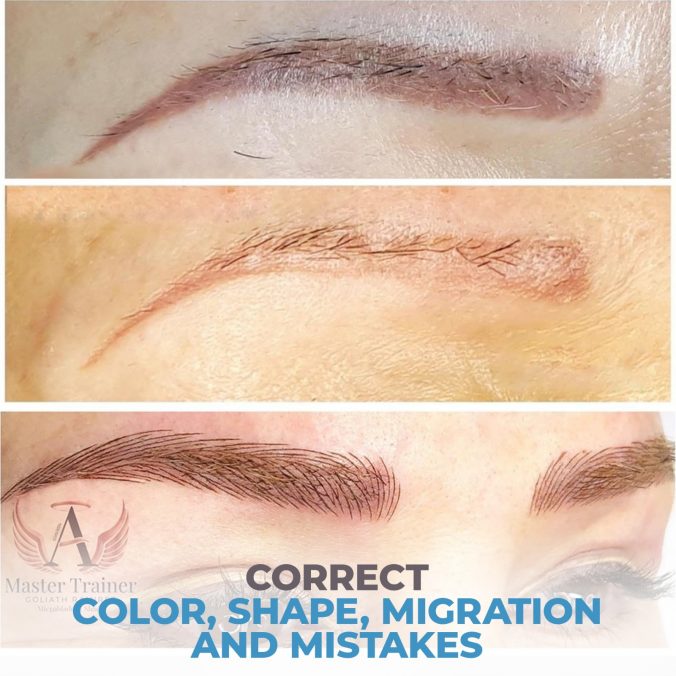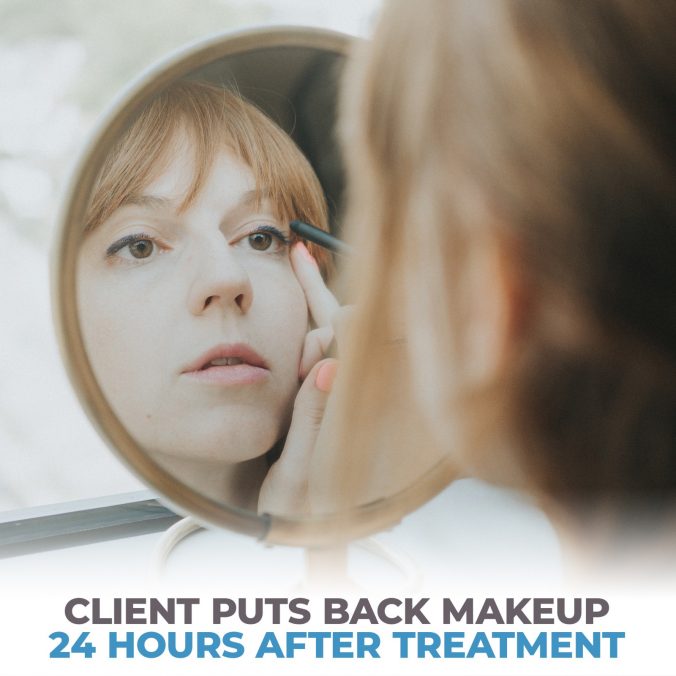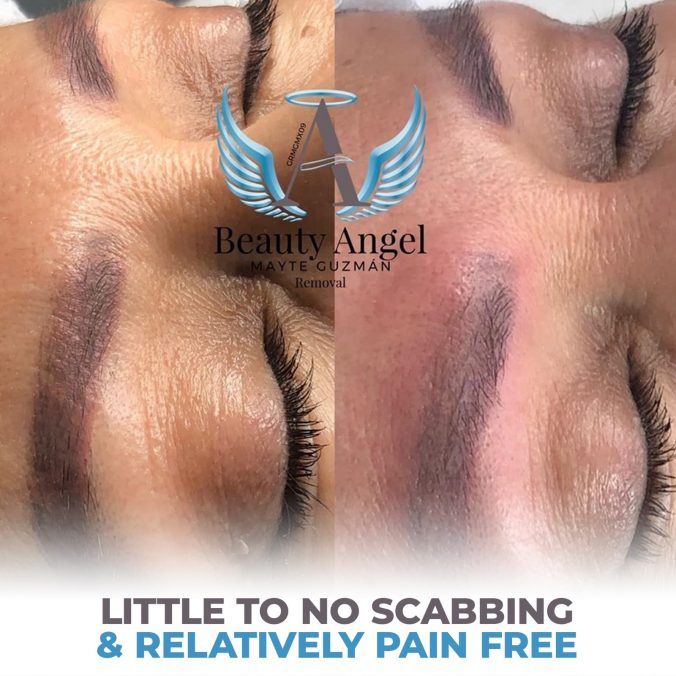 The first tattoo removal product designed specifically for eyebrows, Angel Removal is a safe, manual technique, designed to remove tattoo pigment from the skin, using a simple 3 step process that is easy to learn! Here are several benefits:
Clients can put makeup on after 24 hours.

Little to no scabbing.

Removes all colors and all pigments on the market.

Takes no more than 40 minutes per treatment.

Can even be used DURING a PMU treatment to correct mistakes!

Active ingredients are acids from antioxidant fruits
Who Is Angel Removal For?
Most potential clients today have had some form of PMU. Many of them require corrections or just simply want to remove their PMU and start again. Angel Removal gives you an amazing solution for this! How many clients do you see who could benefit from...
Remove / fix poor quality previous PMU

Eliminate or correct pigment that has changed color or migrated

Remove / fix errors with the shape of PMU

Reduce pigment saturation to perform a new PMU treatment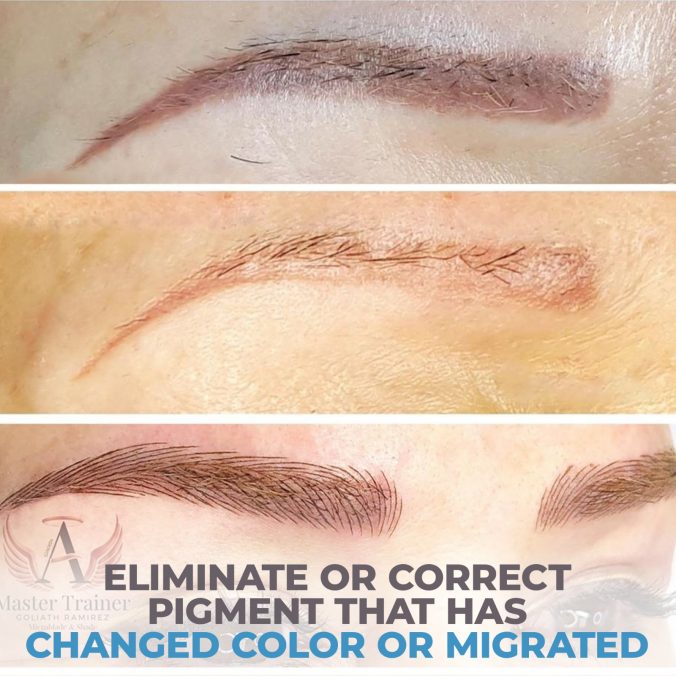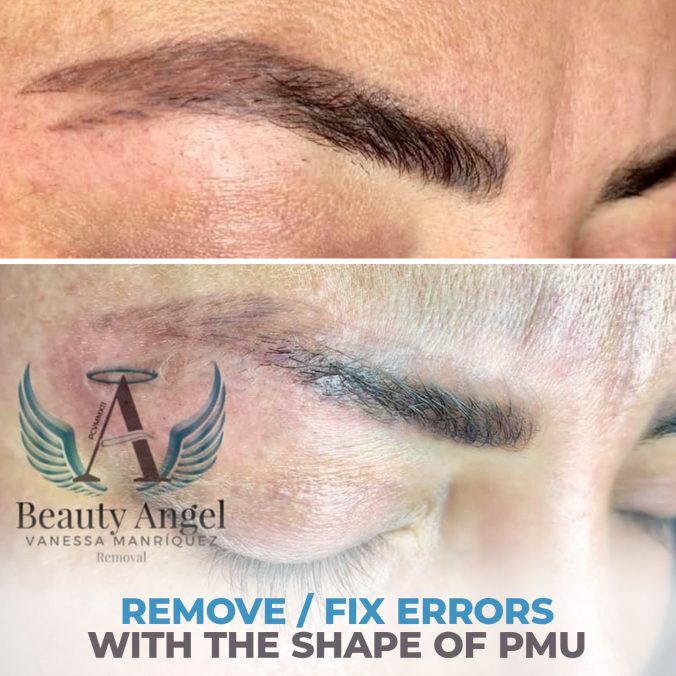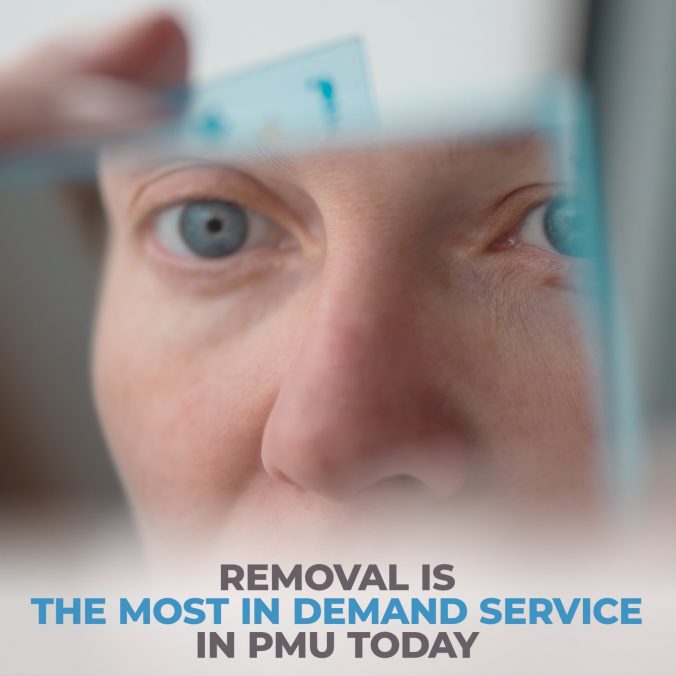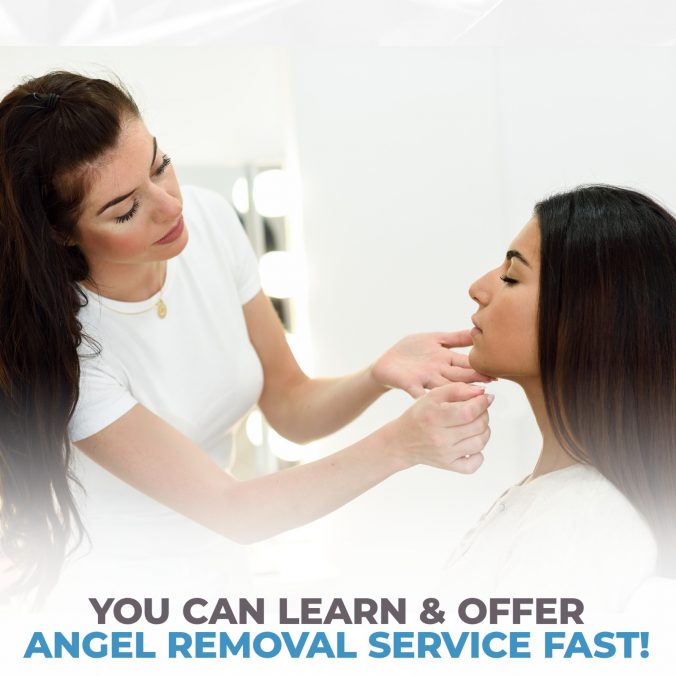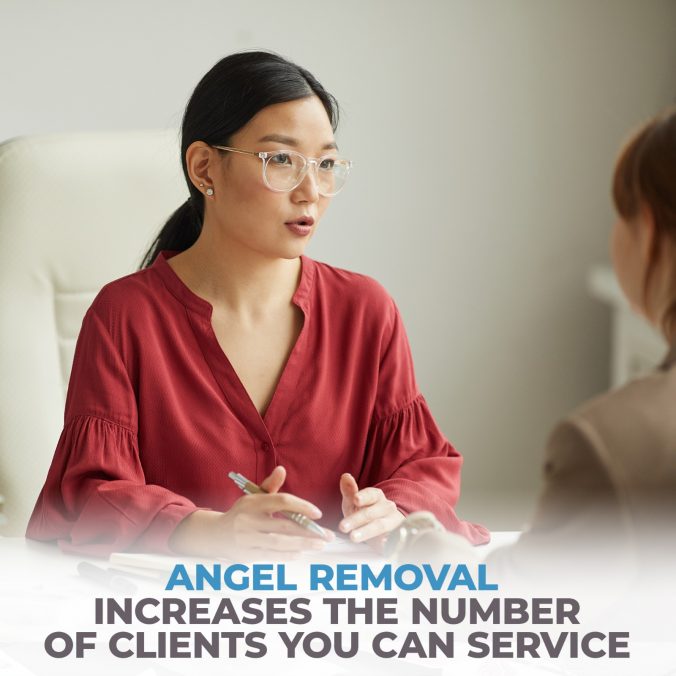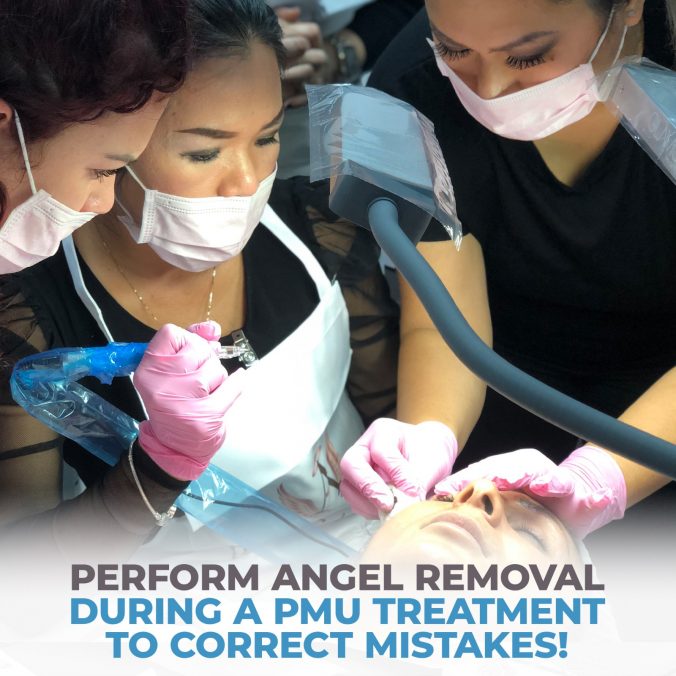 There is MASSIVE demand for this service RIGHT NOW!

You can learn it and begin offering the service FAST!

Your clients will get this service somewhere, may as well be from you!

Exponentially increase your income quickly by combining removal with other services
The Angel Removal Kit

Online / Mobile access to the course for 6 months

6 months of ongoing support directly from your Master Trainer
Angel Removal Kit Content
Removal Kit Box
course price: $1199.00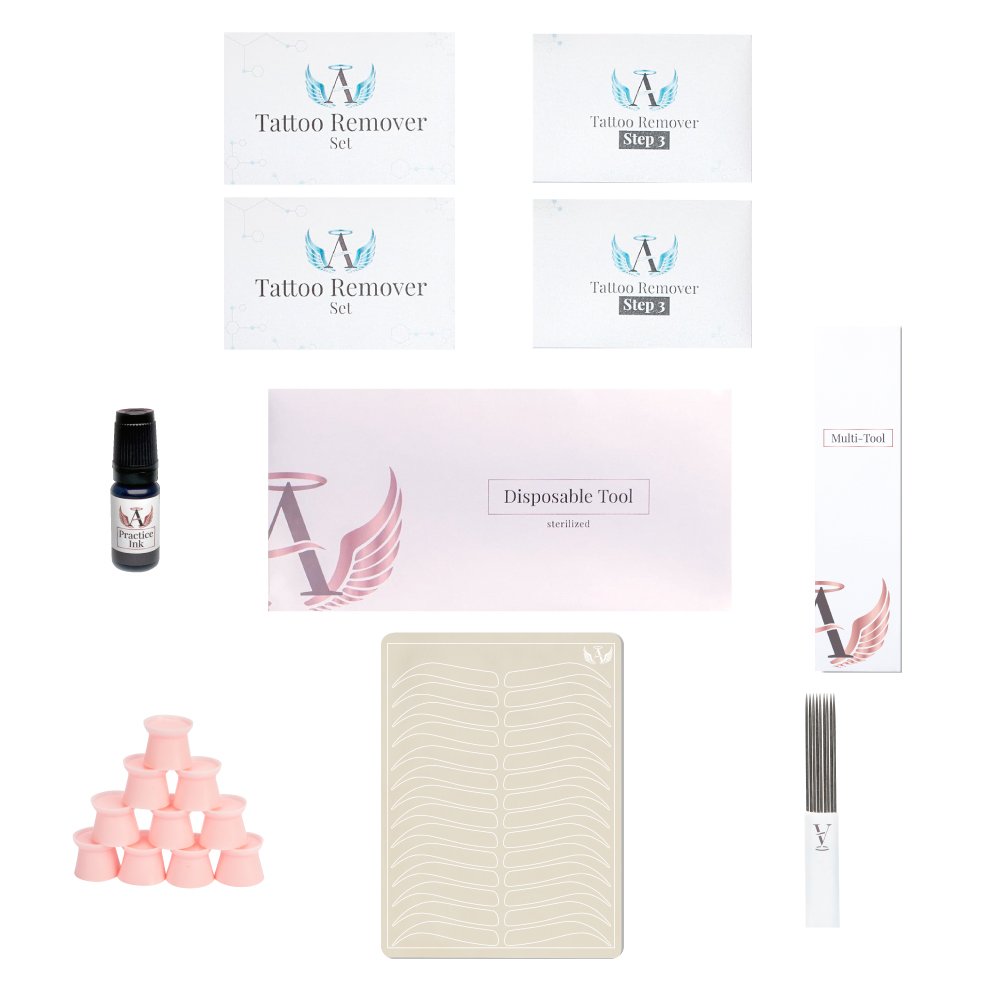 1 MULTI TOOL

1 BOX OF DISPOSABLE TOOLS

2 REMOVAL SOLUTION STEP 3

2 REMOVAL SOLUTION SET

1 BOX IF 9 FLAT SHADER/50pcs.

1 PRACTICE INK

3 LATEX PRACTICE SKINS

100 PIGMENT CUPS
purchase our course and receive $1,300 in Business Building Courses FREE!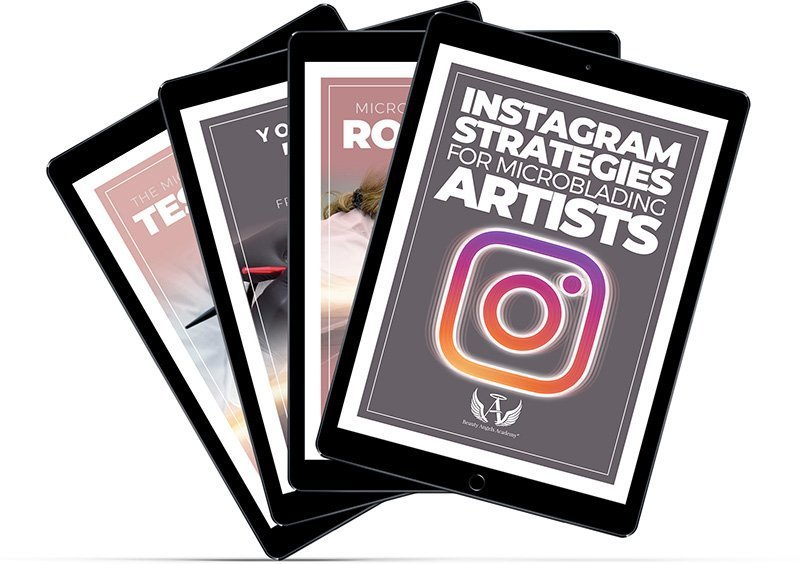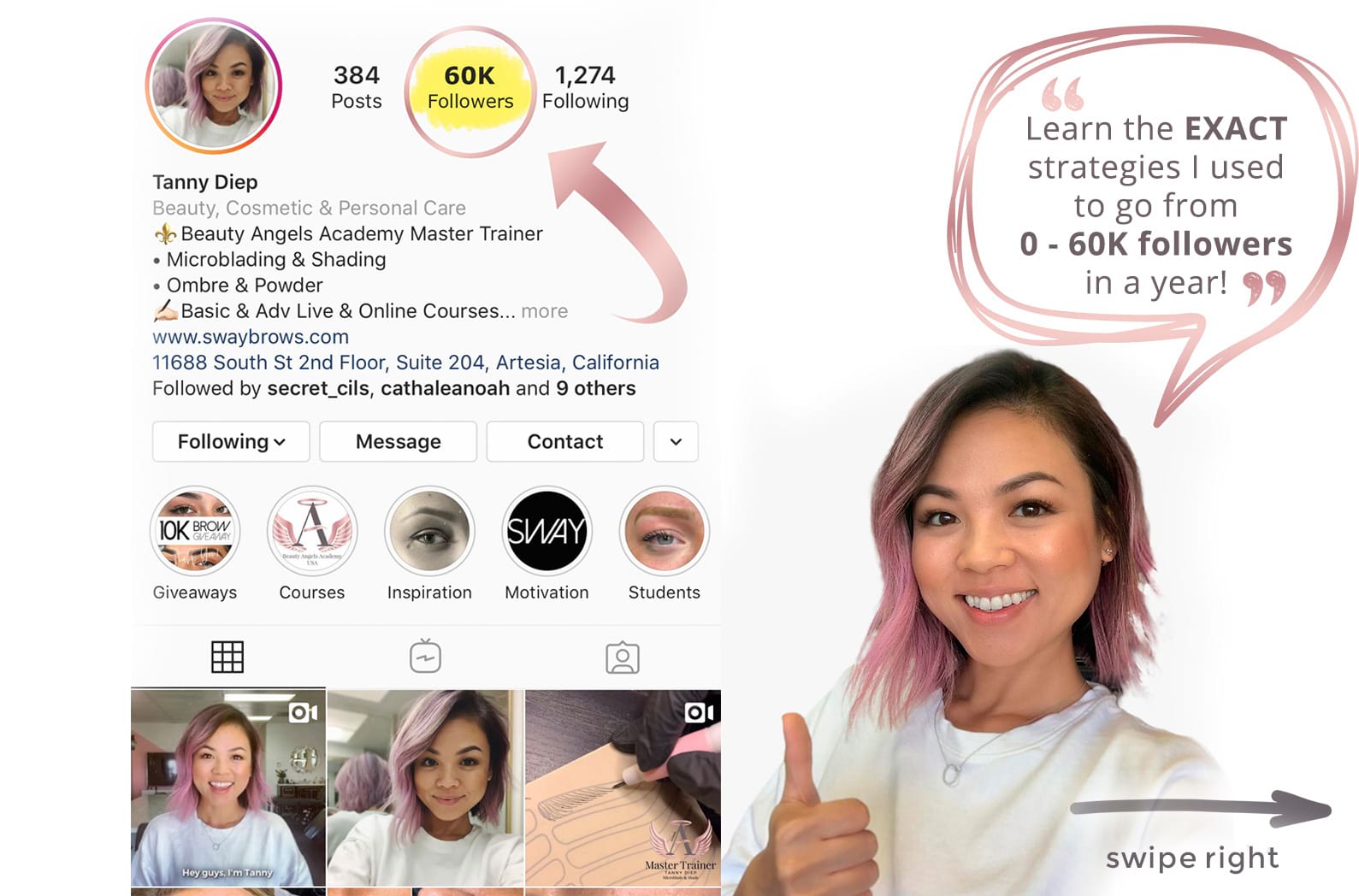 This $147 program includes
The 10 EXACT strategies Tanny (@swaybrows) used to go from 0 to 60K followers in one year!

How you can use these same strategies to quickly blow up your own Instagram!

How to get tons of microblading & PMU clients from your Instagram account!
This $300 Career Roadmap includes...
The EXACT STEPS our most successful microblading artists took in their first 6 months

Clear action steps you can follow easily

A comprehensive plan to help you establish your new career in 6 months. All you need to do is follow the roadmap!
This $500 program includes...
EXACTLY how 5 of our most successful microblading artists made their first $10,000

Almost 5 hours of interviews FULL of ACTIONABLE strategies YOU can use now!
If you can make $10,000 from microblading,
you can make $100,000
This $200 Career Test Drive includes...
A behind the scenes tour, guided by Master Kler Rosenberg of her studio and the microblading career daily experience

Direct coaching from Kler on how to present yourself professionally, how to deal with clients, and grow your business
Study Directly Under Master Kler...
Kler was recently awarded "Best Microblading Master Trainer In The World" for 2018. She was one of the first Artists to bring microblading to the United States in a big way and has been teaching the art since 2016. Having performed thousands of microblading procedures and having personally taught over 4,000 students, Kler launched Beauty Angels Academy publicly in March of 2019, her own worldwide PMU academy. She was chosen to be the feature speaker at the American Academy Of Micropigmentation Conference and has been invited to speak at many other conferences since. Her passion for teaching is reflected in many of the 850 Five Star reviews on her academy's Facebook page.
Interested In The Online Removal Course?