Learn Powder Brows With Master Kler Rosenberg
Private Powder Brows | Boca Raton, FL
Kler Rosenberg
$5500.00 USD
Beauty Angels Academy USA Headquarters: 1200 S. Rogers Circle Boca Raton, FL 33487

| OPTIONS | SUPPORT | PRICE |
| --- | --- | --- |
| WITH CONTOUR MACHINE | 6 MONTHS | $5,500.00 |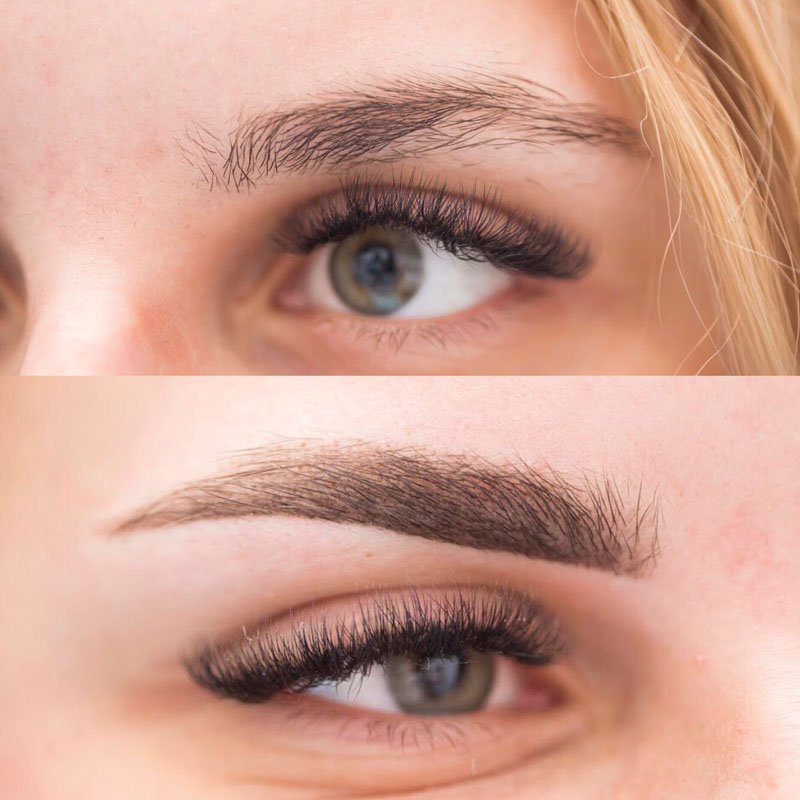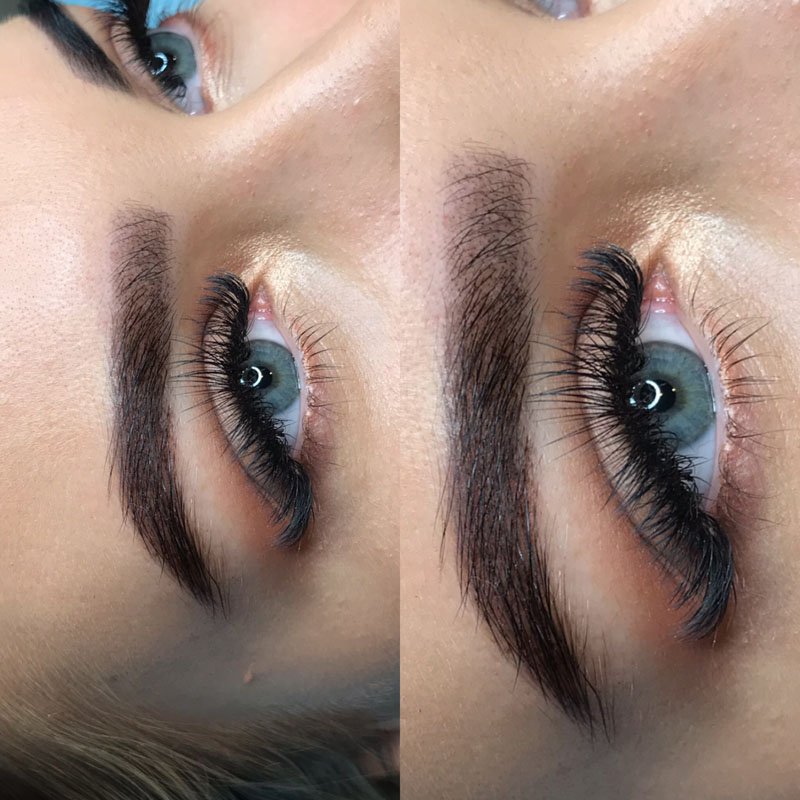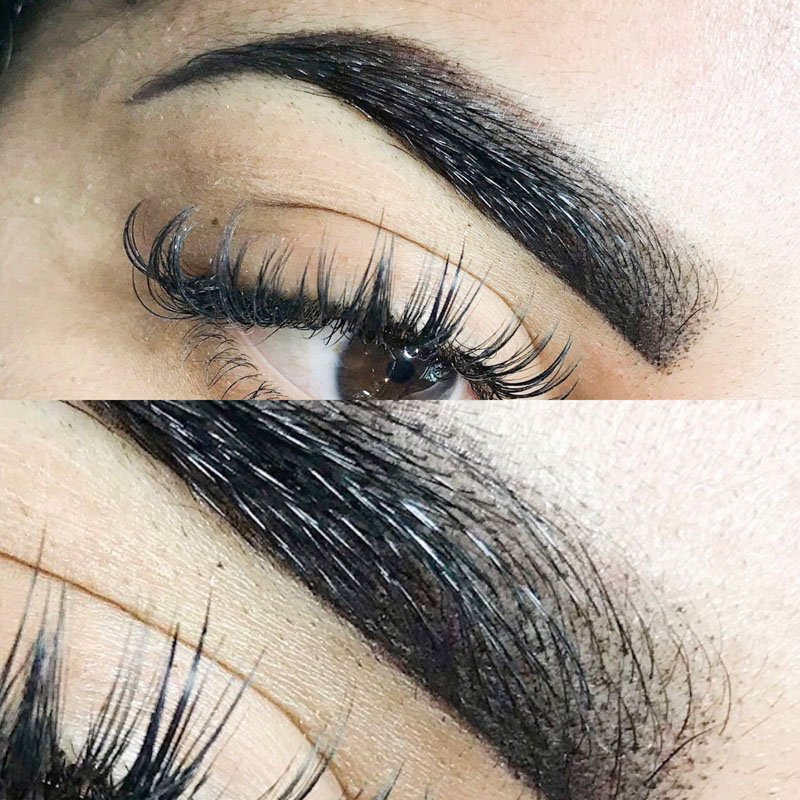 Powder Brows is an eyebrow shading technique performed with a machine to achieve a very natural soft powder effect. In this course offered both live and online, you will learn how to work correctly with color and to create the amazing shading effects you have likely seen that really stand out with a big wow effect!
Powder Brows is for all clients! Including clients with oily skin and previous PMU
Why Should You Learn Powder Brows?
It's easy to learn & you can offer the service shortly after your course

Fastest way to expand your services and grow your income

Enables you to fix previous PMU
What's Included In This Course?
The Beauty Angels Powder Brows Kit

Online / Mobile access to the course

6 months of ongoing support directly from your master trainer
Powder Brows Kit With Contour Machine (1 Pen)
course price: $5500.00
1 - CONTOUR MACHINE

1 BOX OF CARTRIDGES

4 - EYEBROW PIGMENTS

1 SET OF 2 PENCILS

1 PIGMENT THINNER

1 BOX OF ANGEL CARE GEL
1 ANGEL CARE WIPES

1 BOX OF EYEBROW RULERS

3 - LATEX PRACTICE SKIN

1 - GOLDEN RATIO COMPASS

1 PRACTICE INK

1 PACKAGE OF PIGMENT CUPS
purchase our course and receive $1,300 in Business Building Courses FREE!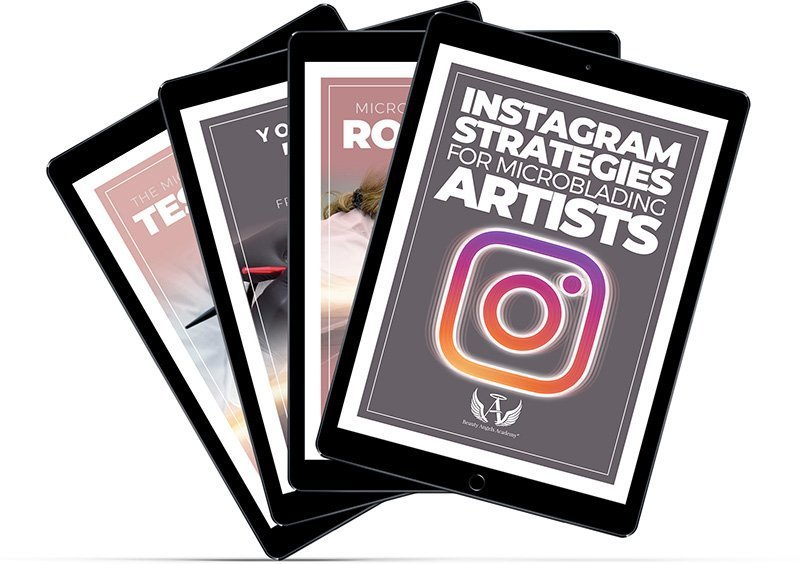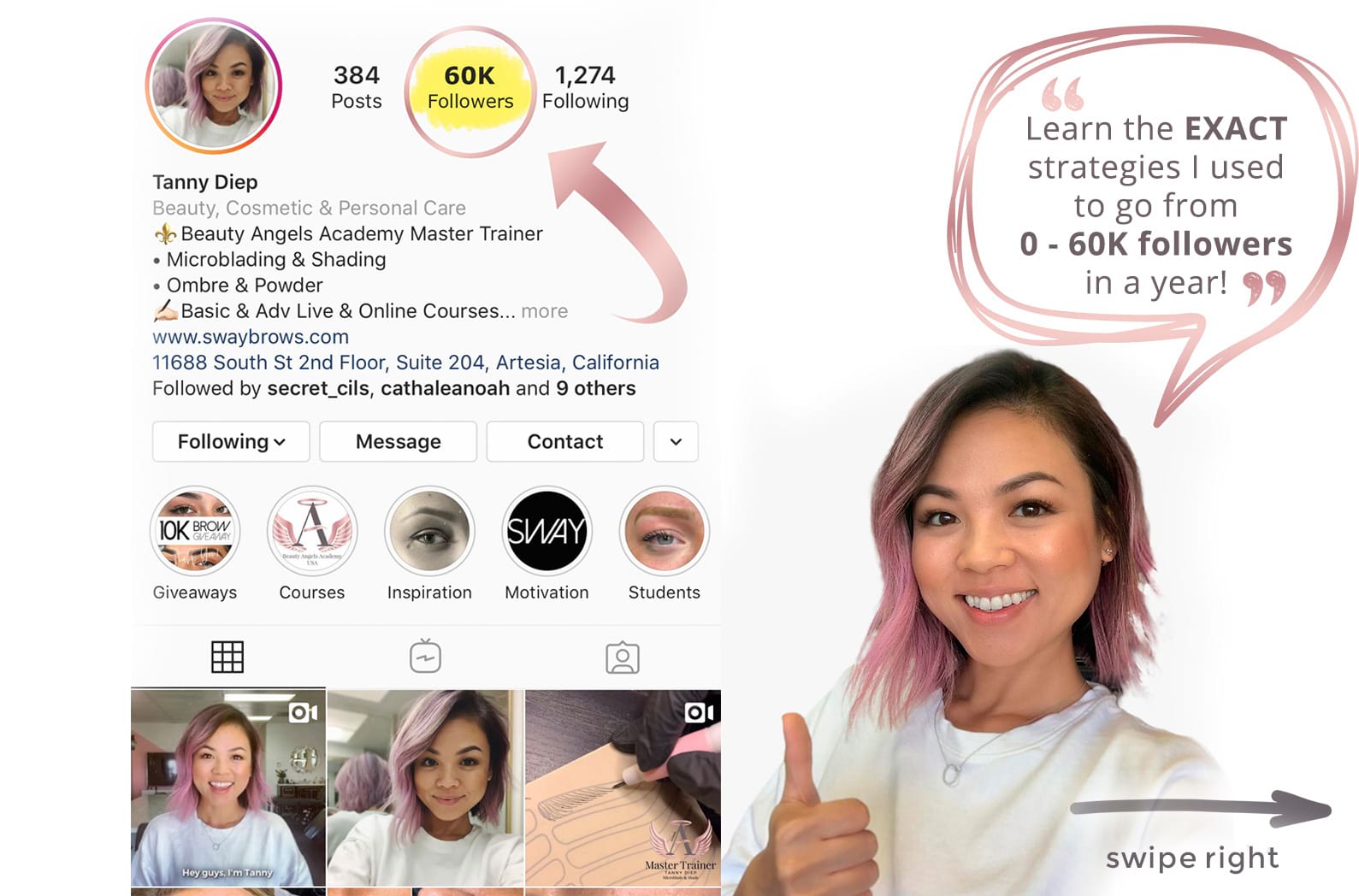 This $147 program includes
The 10 EXACT strategies Tanny (@swaybrows) used to go from 0 to 60K followers in one year!

How you can use these same strategies to quickly blow up your own Instagram!

How to get tons of microblading & PMU clients from your Instagram account!
This $300 Career Roadmap includes...
The EXACT STEPS our most successful microblading artists took in their first 6 months

Clear action steps you can follow easily

A comprehensive plan to help you establish your new career in 6 months. All you need to do is follow the roadmap!
This $500 program includes...
EXACTLY how 5 of our most successful microblading artists made their first $10,000

Almost 5 hours of interviews FULL of ACTIONABLE strategies YOU can use now!
If you can make $10,000 from microblading,
you can make $100,000
This $200 Career Test Drive includes...
A behind the scenes tour, guided by Master Kler Rosenberg of her studio and the microblading career daily experience

Direct coaching from Kler on how to present yourself professionally, how to deal with clients, and grow your business
Beauty Angels Powder Brows Master Trainer
Got Questions? Contact Us Now!
Our friendly staff would love to hear from you and help answer any questions you have. Complete this quick form and they will get right back to you!